Community News
06.29.2012
Dev Tracker Summary: June 19, 2012 through June 25, 2012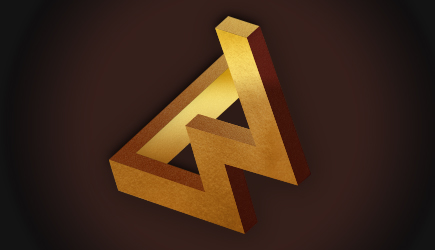 Hello and welcome to this week's Developer Tracker Summary blog. We have collected the most important recent developer responses in our Dev Tracker and compiled them into this digest.
Be sure to check out the News, Community Blog, and Community Q&A sections of our website for even more of the latest updates!
European RP-PvP Transfers. Senior Community Coordinator Allison Berryman announced transfers from the three European RP-PvP servers to destination PvP servers. Online Community Manager Joveth Gonzalez gave a little more insight on how that decision was made. For the full list of servers currently available for free character transfers, click here!
Sound Issues. Allison reassured the community that we are still monitoring player reports of sound issues and more fixes are coming! There are several issues at play, but the team is working to sort each out as quickly as possible.
Customization. Gameplay Programmer Matt Boudreaux let the community know that the team has increased customization plans in the future, including a color match to chest option for companions. He also mentioned they are still working on the Hood Up/Down toggle.
Lore: True Dark Sons of Tython. Writer Jo Berry clarified that the "true dark sons of Tython" does not refer to Master Rajivari's followers and apprentices.
San Diego Comic Con. Community Coordinator Eric Musco confirmed that we will be attending SDCC this year, advising everyone to keep an eye on our Events Page.
Blog and Official Thread Announcements
Game Update 1.3 Coming June 26th. Assistant Community Production Coordinator Courtney Woods announced the release date for 1.3 in her Scheduled Maintenance message. Players can look forward to the Group Finder tool, Ranked Warzones, Legacy Perks, and Adaptive Gear.
Dev Blog: Team Ranked Warzones in Game Update 1.3. Principal Lead PvP Designer Gabe Amatangelo's blog was announced by Courtney. She also posted the discussion thread.
Dev Blog: Crew Skills and Items in Game Update 1.3. Courtney let the community know about Systems Designer David Hunt's crew skills and itemization blog. Players are invited to discuss the blog here. Courtney clarified that Containment Officer gear will be adaptive in 1.3. David responded to a few questions about Adaptive Gear, available Crew Skill Missions, and Flashpoint re-itemization.
Dev Blog: Legacy Perks in Game Update 1.3. Courtney posted Senior Game Designer William Wallace's blog on Legacy. You can talk about the blog with other players in the discussion thread.
June 22nd Community Q&A Discussion Blog. Courtney announced the latest Q&A Blog. Topics covered: armor sets, character slots, Assassin/Shadow tanking, and more!
June 29th Q&A Questions. Courtney asked the community to submit their questions for next week's Q&A discussion blog. To see what topics have been covered in previous Community Q&As, check out our Community Q&A Archive.
Community Round-Up. Courtney announced the latest Round-Up blog, which highlights some of the interesting threads on our forums. This week's blog also features some player-run server events! Don't forget to nominate your favorite threads or posts here.
We hope you find this Dev Tracker Summary useful in keeping up with Star Wars™: The Old Republic™ updates! To see previous Dev Tracker Summaries, go here.