Community News
06.14.2012
Dev Tracker Summary: June 5, 2012 to June 12, 2012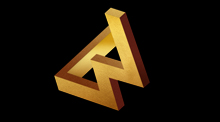 Hello and welcome to this week's Developer Tracker blog. We have collected the most important recent developer responses in our Dev Tracker and compiled them into this digest.
Be sure to check out the News, Community Blog, and Community Q&A sections of our website for even more of the latest updates!
Online Community Manager Joveth Gonzalez let everyone know that Game Update 1.3 went live on the Public Test Server. He also announced that we manually re-entered many players' accounts for character copy to the Public Test Server.
Assistant Community Production Coordinator Courtney Woods posted a discussion thread for Senior Designer Austin Peckenpaugh's blog, "Class changes and balance in Game Update 1.3 ." She also posted a discussion thread for our Forum Thread Round-Up blog.
Live Community Coordinator Amber Green posted the PTS Game Update 1.3 Patch Notes in the PTS forums.
Community Production Coordinator Alyson Bridge revealed the new Group Finder Tool, as outlined in "Game Update 1.3: Allies is on Public Test Server!"
Senior Community Coordinator Allison Berryman let everyone know that players can still receive PTS titles for reaching level 10 and completing Chapter 1 on the Public Test Server. She also posted the Community Q&A discussion thread, as well as the thread for posting questions for the June 15th Q&A.
Systems Designer David Hunt explained that the Matrix Datacron will be updated in the next PTS build. He also told crafters that there was a bug that affected reverse engineering for augment slot components.
Associate Project Manager at BioWare Antonia Phillips gave a little more insight on how the new Public Test Server Group Finder tool works, and went into even more detail here. She also clarified that Denova will not be available through Group Finder on the live servers, and that the team will be evaluating the possibility of a gear check feature.
Senior Game Designer William Wallace thanked the community for their feedback on costs and benefits.
Character Transfers. This was a hot topic this past week, so it gets its own section!
To check to see if your server is eligible for character transfer, please visit www.swtor.com/transfer
We hope you find this Dev Tracker Summary useful in keeping up with the all the updates for Star Wars™: The Old Republic™!