Community News
07.11.2012
Dev Tracker Summary: July 3, 2012 through July 9, 2012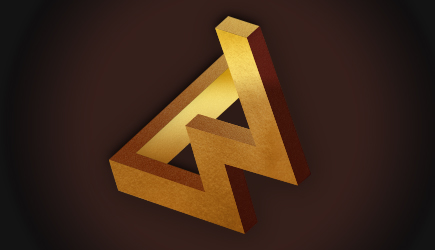 Hello and welcome to this week's Developer Tracker blog. We have collected the most important recent developer responses in our Dev Tracker and compiled them into this digest.
Be sure to check out the News, Community Blog, and Community Q&A sections of our website for even more of the latest updates!
Character Transfer Rewards. Assistant Community Production Coordinator Courtney Woods announced the in-game rewards available as a thank-you to the community for their support of the Free Character Transfer service. Allison confirmed that the rewards will go to characters based on their destination server, so characters that have transferred to the destination server and characters who were already there will receive the in-game rewards.
Deadly Cannon/Target Tracking. Senior Community Coordinator Allison Berryman confirmed that a fix is being worked on for Commando/Mercenary abilities Deadly Cannon and Target Tracking. The fix was deployed in Patch 1.3.2!
Bleed Effects. Combat Designer Cameron Winston gave us some details about the interaction of certain abilities with bleed effects.
Companion Helmets. Gameplay Programmer Matt Boudreaux confirmed that the toggle for hiding companion helmets will arrive with the companion unify to chest feature. Both of these options will be available soon!
Group Finder Teleport. Allison made many players happy when she let them know that we are working on returning players to their original location at the end of the Group Finder content.
Force Leap and Resolve. Allison pointed the community to Senior Designer Austin Peckenpagh's comments about Resolve and its interaction with root effects from a recent Community Q&A.
Voidstar Tiebreakers. Allison addressed the issue of awarding wins in Voidstar if neither team breaches the first set of doors, and talked about plans for a change to this functionality in the future.
Blogs and Official Threads
Community Round-Up: Events and Forums July 5th. Courtney posted the forums round-up article, which highlighted a few of the interesting discussions and server events. Don't forget to nominate your favorite thread!
Community Q&A: July 6th. Daniel Erickson, Alex Freed, and Austin Peckenpaugh answered questions about storylines, the Marksmanship and Sharpshooter Advanced Classes, companion tanks, and more. Courtney posted the discussion thread. Don't forget to check out previous Community Q&As and the Community Q&A Archive for a list of topics we've covered.
Official Podcast: Episode II. Community Coordinator and podcast host Eric Musco announced the latest podcast. He and Brooks Guthrie talked with Jesse Sky and George Smith about Operations and Flashpoints, and also with William Wallace about Legacy System perks in 1.3. Eric also posted the discussion thread.
San Diego Comic Con. Community Production Coordinator Alyson Bridge announced that we will be attending SDCC this week.
Free Trial. Courtney announced that players will now be able to try Star Wars™: The Old Republic™ for free up to level fifteen. She also provided further clarification on the requirements.
Friends Trial Reward. Courtney also revealed the new Kurtob Alliance Speeder for those who refer a friend.
We hope you find this Dev Tracker Summary useful in keeping up with the all the updates for Star Wars™: The Old Republic™! To see previous Dev Tracker Summaries, go here.