Community News
07.18.2012
Dev Tracker Summary: July 10, 2012 to July 16, 2012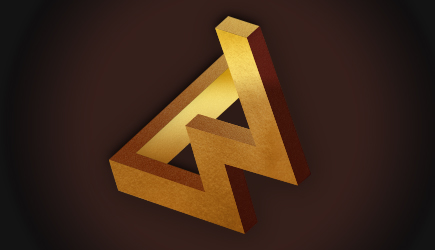 Hello and welcome to this week's Developer Tracker blog. We have collected the most important recent developer responses in our Dev Tracker and compiled them into this digest.
Be sure to check out the News, Community Blog, and Community Q&A sections of our website for even more of the latest updates!
Character Transfers: Deleting Characters. Online Community Manager Joveth Gonzalez addressed the community's concerns about automatic character deletion.
Third-Party Addons. Senior Community Coordinator Allison Berryman joined a discussion about third-party addons and asked for suggestions about improving UI functionality.
Respawn Dead, Stuck. Allison hopped into a thread of players reporting that in certain cases (i.e. death from an attack with a crowd control element such as Ravage) they respawn already dead and cannot revive themselves. She asked players to continue reporting and to include as many details as possible.
Bug: Group Finder Daily Rewards. Live Community Coordinator Amber Green let the community know that the she added the issue of daily rewards incorrectly displaying eligibility on the GUI to the Known Issues Thread.
Official Threads and Blogs
Class Feedback Threads. Allison posted feedback threads in the different Class subforums. Be sure to check out your class thread to leave your input!
Character Transfer, Server Populations, and You (Part II). Assistant Community Production Coordinator Courtney Woods announced the blog article which explains the next phase of the character transfers: character creation and origin servers. Discuss the article here.
Guide to Group Finder Part 2. Associate Project Manager Toni Phillips wrote a new blog about the Group Finder Tool. She discusses shuttling to starting location, flashpoint difficulty, dailies, roles, and more. Community Production Coordinator Alyson Bridge posted the discussion thread.
HK-51 Trailer. Alyson unveiled the HK-51 trailer shown at San Diego Comic Con. Join the community to discuss this new companion.
Friends Trial Referral Reward. Courtney reminded everyone of the requirements for receiving the speeder. Allison confirmed that the reward is applied retroactively.
Community Q&A: July 13th. Damion Schubert, Austin Peckenpaugh, and Alex Freed answered questions about credit sinks, the Deception Assassin, the Codex, and more. Allison posted the discussion thread. Don't forget to check out previous Community Q&As and the Community Q&A Archive for a list of topics we've covered.
We hope you find this Dev Tracker Summary useful in keeping up with the all the updates for Star Wars™: The Old Republic™! To see previous Dev Tracker Summaries, go here.