Community News
12.07.2012
Dev Tracker Summary: December 7th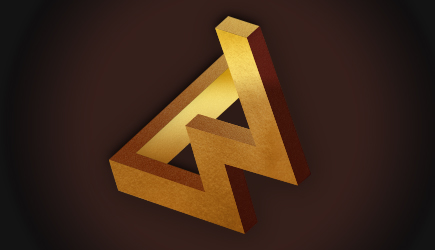 Hello and welcome to this week's Dev Tracker Summary! In this blog we have collected all of the most important developer responses from our forums along with highlights from around The Old Republic™.
If you are looking for more information, you can always check out our News and Community Blog sections for the latest updates.
From The Developer Tracker
Warning to all those attempting Vorgath NiM (maybe HM too) Toby McCall and Jesse Sky clear up some confusion on the fight mechanics of the Vorgath encounter.
Chat Bubbles: We need an option to enable them for say, yell and emote chat Lead Designer Damion Schubert gives an update on the status of chat bubbles.
Relics for neutral players? Damion gives an update on gear being implemented for neutral (not Dark or Light) players.
Known Issues Live Community Coordinator Amber Green adds some more information to the known issues thread.
Community Discussion Thread for New Players Senior Community Coordintor Allison Berryman gives some helpful advice for players new to SWTOR.
WHY??? No character copy option Allison confirms our plans for character copy to PTS in the future.
What's the deal with Section X dailies Allison comments on upcoming changes planned for the droprate of Airstrike Codes.
Time for a PvP fix Lead Combat Designer Austin Peckenpaugh stops in a thread to clarify any upcoming changes for the Sorcerer class.
Meet the Developers: Jonathan Crow Jon Crow stops back in to answer some of your questions after his "Meet the Developers" spotlight.
News and Official Blogs
Guild Spotlight: Hope's Light In our newest Guild Spotlight we sit down with "Hope's Light" and let them tell their story.
The Importance of Player Feedback with the New Free-to-Play Option Executive Producer Jeff Hickman talks about the importance of player feedback in The Old Republic.
1st Anniversary Fireworks are Coming! To celebrate the 1st Anniversary of The Old Republic, we're excited to gift all players with 25 stacks of faction-based fireworks!
Meet the Developers: Jonathan Crow Check out our newest "Meet the Developers" blog with Gameplay Telemetry Analyst Jonathan Crow!
Companions 101: Vette Discover more about the Twi'lek treasure hunter, Vette, in our newest Companions 101 Blog!
Developer Update: Heroic Space Missions Get some insight into the design behind our new Heroic Space Missions.
Developer Update: Ancient Hypergate Learn more about The Old Republic's newest Warzone: Ancient Hypergate coming in Game Update 1.6!
We hope you found this round-up useful in keeping up with all of the great things happening around The Old Republic. Thanks for reading!