Community News
07.05.2012
Dev Tracker Summary: June 26, 2012 through July 2, 2012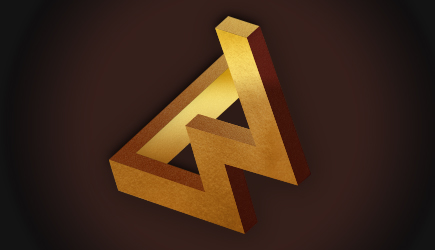 Hello and welcome to this week's Developer Tracker blog. We have collected the most important recent developer responses in our Dev Tracker and compiled them into this digest.
Be sure to check out the News, Community Blog, and Community Q&A sections of our website for even more of the latest updates!
European RP-PvP Servers. Online Community Manager Joveth Gonzalez announced that players on Lord Calypho, Jen'jidai, and Huntmaster will have an additional transfer option due to the unique situation of these populations.
West Coast RP-PvP: Ajunta Pall. After monitoring the populations on Ajunta Pall, Senior Community Coordinator Allison Berryman announced that players on this West Coast RP-PvP server will be allowed to transfer to either Begeren Colony or The Bastion. Those who have already transferred from Ajunta Pall to Jung Ma can contact Customer Service if they wish to take advantage of these new options.
Legacy Crafting Crits. Allison gave a clarification about crit-crafting and augment slots in light of the new Legacy Perks.
Keybind: Acquire Focus Target of Target. UI Programmer Erin Wentworth liked player Cashogy's suggestion to allow players to change this keybind.
GTN Now Neutral. Allison confirmed that all GTNs are neutral and players may now sell to and purchase from players of the opposite faction.
Group Finder Issues. Allison thanked the community for their reports about not being able to invite a new member in the event of a party member disconnecting, and said it had been added to the known issues thread. She also gave a workaround for those unable to queue for specific Flashpoints. As always, we encourage our players to submit tickets in-game when they encounter possible bugs. Several Group Finder issues were addressed in the 1.3.1 Patch Notes.
Bug: Augment Slot Tiers (MK). Allison explained that the bug which assigned an incorrect tier to an augment slot would be addressed in an upcoming fix. See this Customer Service Help Center article for more information. Note that this issue was addressed with the 1.3.0b patch, but that some players may need to contact Customer Service if they manually upgraded augment slots or removed augments from gear.
Bug: Knockback/"Stuck Dead." Live Community Coordinator Amber Green reported that this issue was addressed in Friday's patch and asked players to post in the thread if they continued to have problems.
Bug Talk. Allison explained how some bugs have more than one contributing factor, which means fixes can be a multi-step process. She also said that we rely on internal testing as well as player reports to identify issues.
Blogs and Official Threads
Game Update 1.3: Allies. Assistant Community Production Coordinator Courtney Woods announced the release of 1.3. Join the community as they discuss the Group Finder tool, Ranked Warzones, and Legacy Character Perks.
June 29th Community Q&A Blog. Daniel Erickson, Rob Hinkle, and Austin Peckenpaugh answered questions about community suggestions, Voidstar tie-breakers, and more. Courtney posted the discussion thread. Don't forget to check out previous Community Q&As and the Community Q&A Archive for a list of topics we've covered.
We hope you find this Dev Tracker Summary useful in keeping up with the all the updates for Star Wars™: The Old Republic™! To see previous Dev Tracker Summaries, go here.