Community News
12.13.2012
Community Round-Up: December 13th, 2012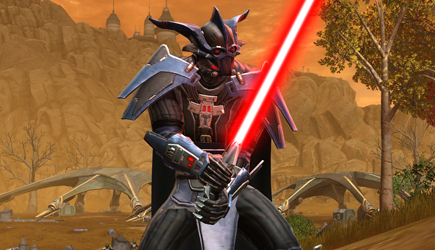 Welcome!
It's time for the Community Round-Up. Each week, we scour the forums, fan sites, and reddit, finding some of the most interesting discussions in the community as well as player-created events happening on certain servers in The Old Republic™.
If you have nominations for next week's Round-Up, please post them in this thread. Please remember the Community Round-Up blog is meant to highlight interesting, productive discussions and server events - not the most talked about forum threads.
Let's get started!
Server Events
Get to know the community on your server by participating in player-created events. Below are some occurring this week! Be sure to take a look at the Server Forums to find other events happening on your individual server.
SWTOR Subreddit
Fan Site Spotlight
Forum Round-Up
List of new items on the cartel market w/ patch 1.6: The talented Iwipe has posted this awesome guide, which shows you some of the new items now available in Game Update 1.6: Ancient Hypergate.
TUXs: "As always, amazing work!!! Thank you for your continued hard work!!!"
Master-Nala: "Dulfy for president! Thanks!"
Shout out to everyone who has been here for a year: Grafon gives a shout out to all the fans that have been with us for our first year! All of the players who have been playing the game since early game access and launch should check out this thread!
Gidrea: "December 15 for me, second day of early access, if I recall. It's been a blast. Looking forward to another year."
Wodaz: "Wow!! A year already!! Been a day one forum user, beta tester and proud owner of a CE version of this game. Here's to many more great years of SWTOR!!!"
Thank you for all of the fun and interesting discussions this week! There are many other great conversations happening in the forums that are not on this list so be sure to look around. Please don't forget to nominate your favorite threads and events for next week's Round-Up by posting here!