Community News
09.12.2012
Community Round-up: September 12th, 2012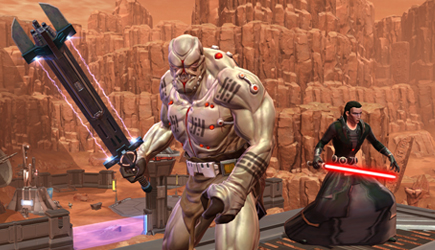 Hello everyone!
Welcome to our weekly Community Round-Up. Each week, we scour the forums, fan sites, and reddit, finding some of the most interesting discussions in the community as well as player-created events happening on certain servers in The Old Republic™.
If you have nominations for next week's Round-Up, please post them in this thread. Please remember the Community Round-Up blog is meant to highlight interesting, productive discussions and server events - not the most talked about forum threads.
Let's begin!
Server Events
Get to know the community on your server by participating in player-created events. Below are some occurring this week! Be sure to check out the Server Forums to find other events happening on your server.
SWTOR Subreddit
Forum Round-Up
Fan Site Round-up