News Articles
03.16.2012
Game Update 1.2: Legacy is on the Public Test Server!
Game Update 1.2 for Star Wars™: The Old Republic™ will be released for public download soon! Entitled Legacy, this latest update to the game will allow players to experience brand new in-game content, including a new Flashpoint, a new PvP Warzone and a new Operation. All of this new content is now live on the Public Test Server so if you're currently a player, we encourage you to check it out and give us your feedback! Be sure to visit the Star Wars: The Old Republic Test Center to learn more, and you can also take a look at many of the new features coming in Game Update 1.2 by visiting www.StarWarsTheOldRepublic.com/gameupdates and by viewing our New Features video.
The biggest change with Game Update 1.2 is the evolution of the Legacy system. As we first highlighted back in January, players will be able to tie their different characters together in their Legacy family tree. Characters that are placed within a Legacy family tree will then be able to unlock special Legacy emotes and abilities. Players will also be able to unlock different species for any character class in their Legacy.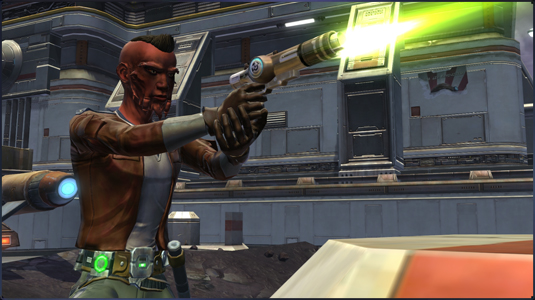 This is just the start of the Legacy expansion. Players who increase their Legacy level will be able to unlock new convenience items for their ship, such as an on-board mailbox or Galactic Trade Network terminal. There are also Legacy bonuses tied to a player's Companion Characters and moral alignment, among other things.
There are other welcomed features that will be introduced with Game Update 1.2. This includes End-Game Crafting Combat Logs, Player-vs-Player Rankings, Guild Banks, new in-game items, and so much more.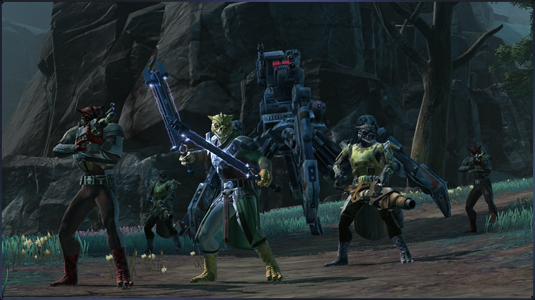 Game Update 1.2 also delivers an array of new in-game content! This includes Explosive Conflict, a brand new Operation that will take groups or eight or sixteen players to the planet of Denova. While on Denova, groups of either Imperial or Republic players will have to battle their way through nearly endless hordes of droids, mercenaries and deadly creatures as they fight for control of the planet, and its valuable resources.
The new Novare Coast Warzone pits two teams against each other, fighting for control of various mortar locations that are used to bombard the enemy base. Like the Huttball Warzone, Novare Coast can be played Republic vs. Empire, or Same Faction vs. Same Faction.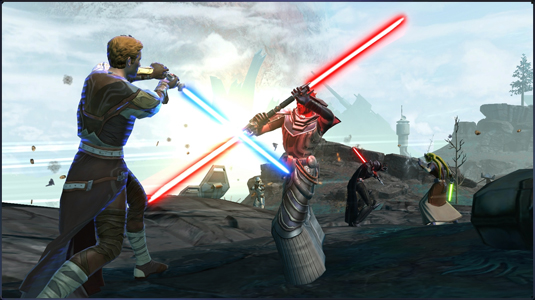 Players will have the opportunity to experience The Lost Island, an exciting new Flashpoint that continues the storyline first set in motion during the events of Kaon Under Siege. Here players make their way to a hidden island on the planet of Ord Mantell as they hunt for answers pertaining to the outbreak of the Rakghoul virus that devastated the Tion Hegemony.
In addition to the new game content, Game Update 1.2 will also include a number of bug fixes and small tweaks that are designed to help the game run more smoothly. You can see all the changes for yourself in the Game Update 1.2 patch notes, which will be published on our Community Blog when the game update goes live.
---