News Articles
09.10.2013
Bounty Contract Week Event - Now Live for Players Level 15 and up!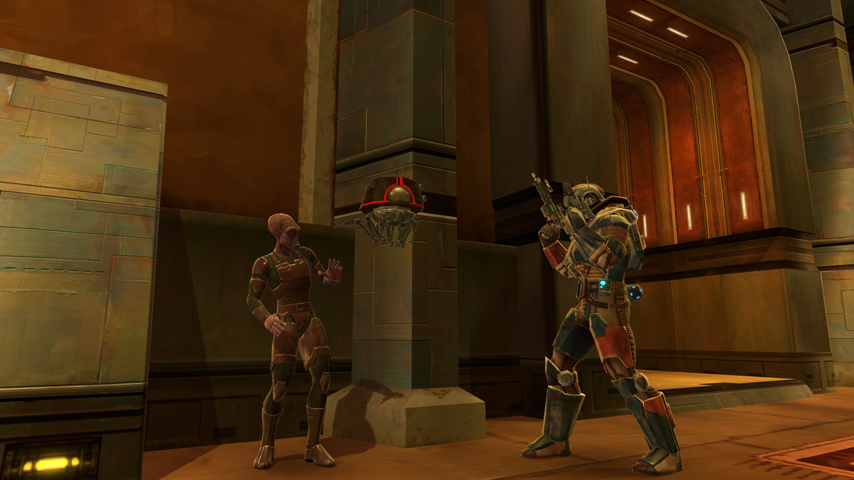 The Bounty Brokers Association needs you! The BBA has taken in too many contracts for their regular membership to handle and is asking anyone Level 15 and above to answer the call of bounty hunting. Sign up, track these dangerous criminals, and prove your skills by bringing them to justice. After proving yourself with the BBA, some high-profile targets or "Kingpins" contracts will become available to you, meaning greater rewards!
Whether you decide to do it for credits or justice, it doesn't matter. Help the BBA reduce its long list of contracts between September 10-17, 2013 and you will be greatly rewarded for your efforts.
So prepare your favorite weapons, visit BBA representatives on Carrick Station or Vaiken Spacedock, and let the scum (and credits) hunt begin!
Visit www.StarWarsTheOldRepublic.com/in-game-events or the Bounty Contract Week Blog for more details!
Stay connected to www.StarWarsTheOldRepublic.com or find us on Facebook, Twitter, and YouTube!