News Articles
12.20.2012
Fan Screenshots of the Anniversary Celebration!
Today, we are excited to celebrate the 1st Anniversary for Star Wars™: The Old Republic™. Thanks for celebrating with us and sending in your screenshots. We selected some of our favorite fan-generated screenshots to showcase below and we hope that you enjoy them! You can still send us screenshots of your celebration moments through January 2, 2013 at 11:59 CST for a chance to be featured. See more details after the Featured Fan Screenshots section.
Featured Fan Screenshots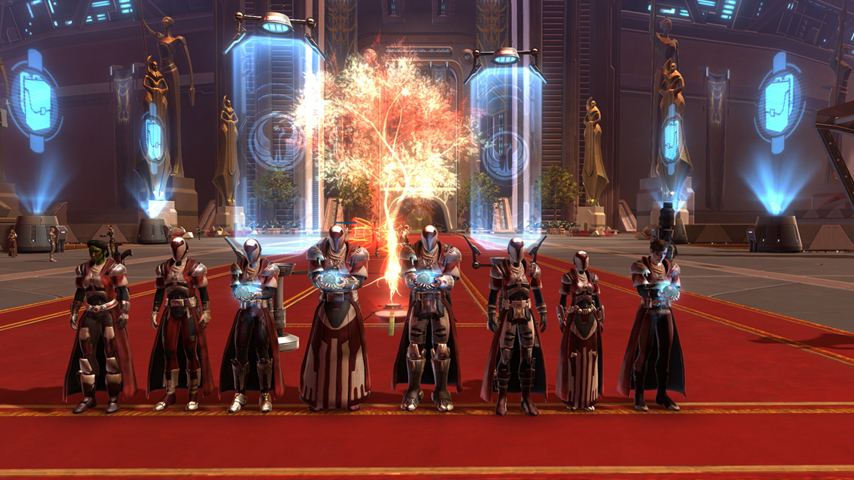 Character Name(s): Angelsgrace, Mascurse, Dar-ell, Jephos, Korvús, Geryth, Sayeret, Kyle'b
Country of Origin: USA
Player for: 12 months (The guild was founded Pre-launch of February of 2010 and we have been playing SWTOR since Beta.)
Description: The Army of Light celebrating Life Day in the Senate Plaza at the Avenue of the Core Founders.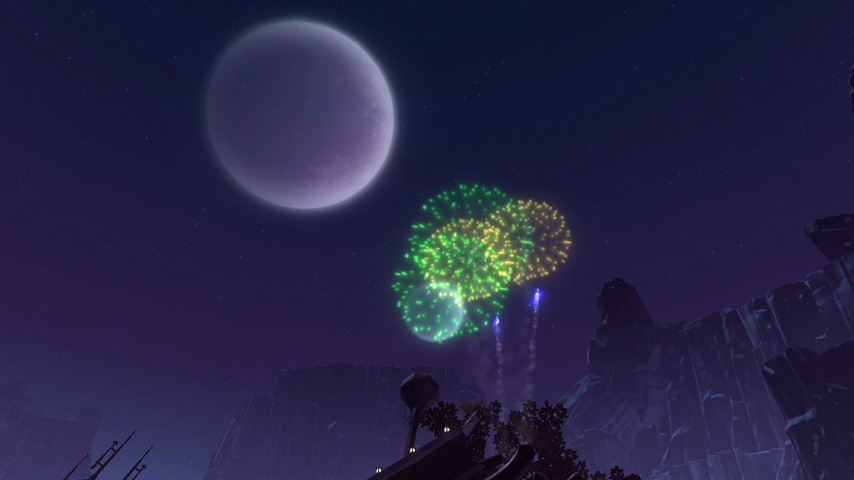 Character Name(s): Ryshow
Country of Origin: France
Player for: 11 months
Description: Section X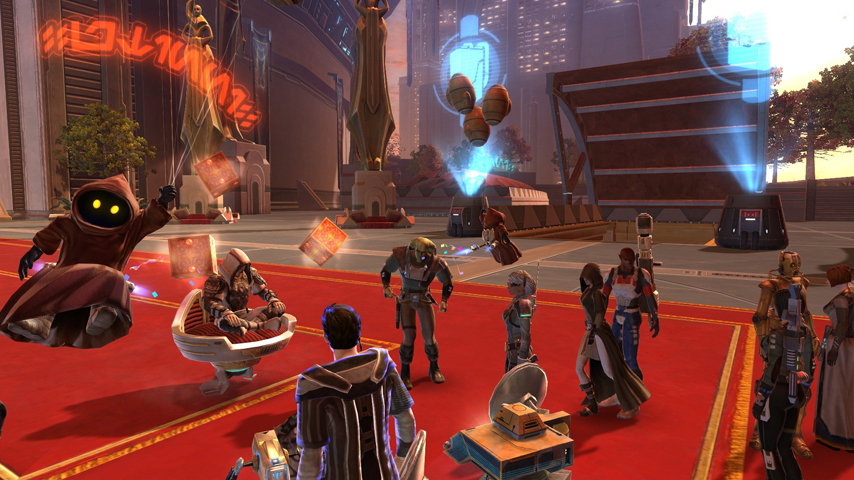 Character Name(s): Tegova Nespro
Country of Origin: USA
Send Us Your 1st Anniversary In-Game Celebration Screenshots!
It's easy to participate:
Log in and take screenshots of your in-game 1st Anniversary celebration moments. Be creative! Choose a day and time to meet up with your guild or other players and create a spectacular celebration moment.
Guidelines for screenshots:

Screenshots should not be retouched or enhanced
Screenshots must solely utilize in-game environments and objects
Screenshots must be at least 800x600
We recommend turning off your User Interface
All submissions are subject to the Electronic Arts Terms of Service

Email your screenshots to celebrate_EN@swtor.com before January 2nd, 11:59PM CST.
Total email size cannot exceed 5MB.
To qualify to be featured, your email must include the following information:

Character Name(s)
Country of Origin

The following is optional, but may be included in your email:

One sentence describing what is going on in your picture
In-game location where the screenshot was taken
How long you've been playing the game
We look forward to your submissions and will feature our favorite 1st Anniversary celebration moments throughout the coming weeks!
Need more fireworks? Additional fireworks are available for purchase in the in-game Cartel Market.
Also, be sure to check out our latest video for Game Update 1.6: Ancient Hypergate and stay connected with Star Wars: The Old Republic on Facebook, Twitter, and YouTube.