Developer Blogs
08.02.2013
CZ-198 – Meet the Staff
Greetings! Here in the Czerka Sentient Resources Department, we have a saying: "Grab the best talent in the galaxy and never let them go!" I do my best every day to make sure that CZ-198 really embodies that welcoming spirit. From top to bottom, our staff is defined by outstanding professionalism and skill, and I couldn't be happier to work in such exceptional company.
Of course, everyone is already familiar with some of our more well-known personalities: Rasmus Blys, our Czerka Special Executive, or Doctor Kisadran, galactically-renowned expert in biotechnology integration. So I thought it might be fun to shine a spotlight on three lesser-known (but no less critical!) members of the CZ-198 team.
Chief Zokar – Security Commander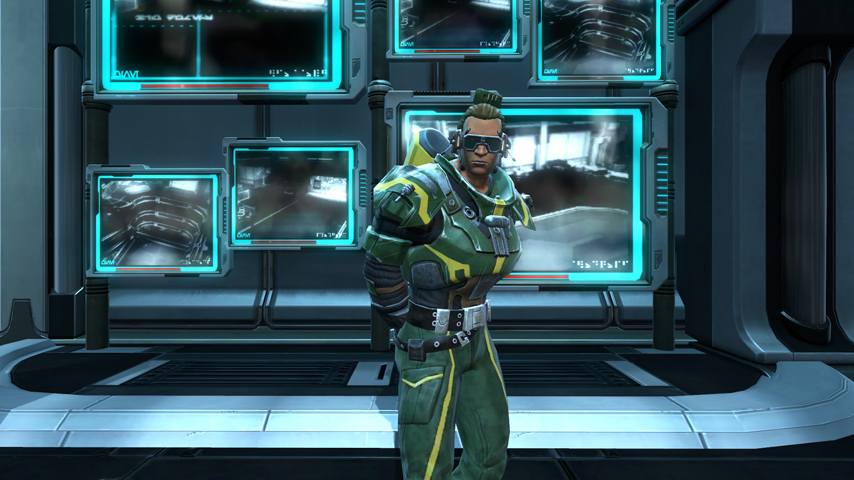 Chief Zokar has been a part of the Czerka family for fifteen years – incredible! In that time he has protected some of Czerka's most sensitive and advanced facilities, and served on security details for four different Special Executives – including our own Rasmus Blys.
Outside of his security duties, you just might find Chief Zokar in CZ-198's central kitchen, where he puts aside his combat skills to master the exciting art of cuisine in just one of our facility's many after-hours extension courses.
CZ-8X – Eradicator Droid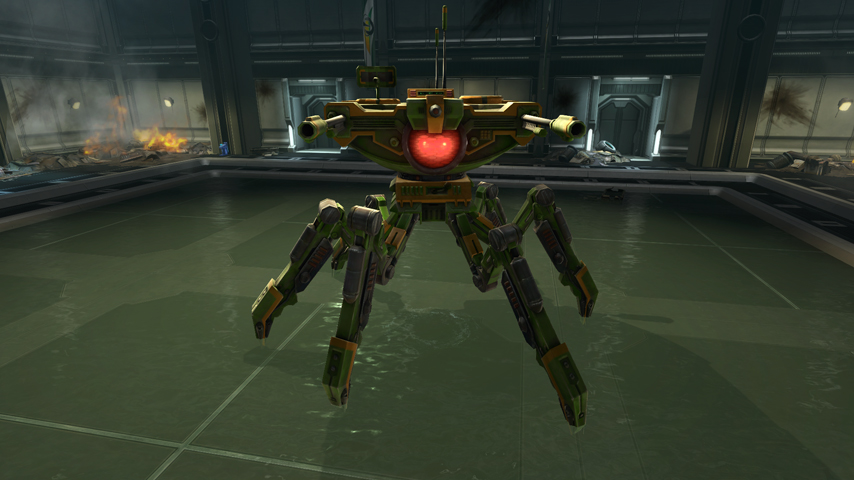 Don't let the name or that heavy armor plating fool you – CZ-8X is a big old softie! Using state-of-the-art sensor systems, everyone's favorite droid watches out for all of us when we take breaks in the atrium.
Of course, CZ-8X doesn't have any "after hours" hobbies because he never sleeps, rests, or even blinks. (Stop making the rest of us all look lazy, you big lug! Ha!) But there is one thing the "Green-and-Yellow Fellow" really enjoys, and that's getting to know each and every friendly face he sees! Be sure to show him your badge and say hello any time you're walking by!
Foreman Gragov – Facility Maintenance Manager
CZ-198 is the most advanced and complex research facility in the galaxy. Our scientists have complicated and exciting research experiments running day and night, which is only possible because of the hard work of Foreman Gragov and his dedicated maintenance team.
Unfortunately, "Old Graggy" couldn't pose for us due to a slight mishap in the supply yard's waste disposal area, but the medics assured me that he'll be back on his feet with a hydrospanner in hand and a smile on most of his face in no time! Get well soon, buddy!
Well, that's all we have room for today, but a little probe droid tells me that we might be getting an exciting update from our fearless leader, Mr. Blys, very soon! Be sure to check back, and remember – we're hiring!
Hawek Yellip – Czerka Sentient Resources Department