Developer Blogs
07.16.2013
WORK WITH PRIDE. WORK WITH CZERKA.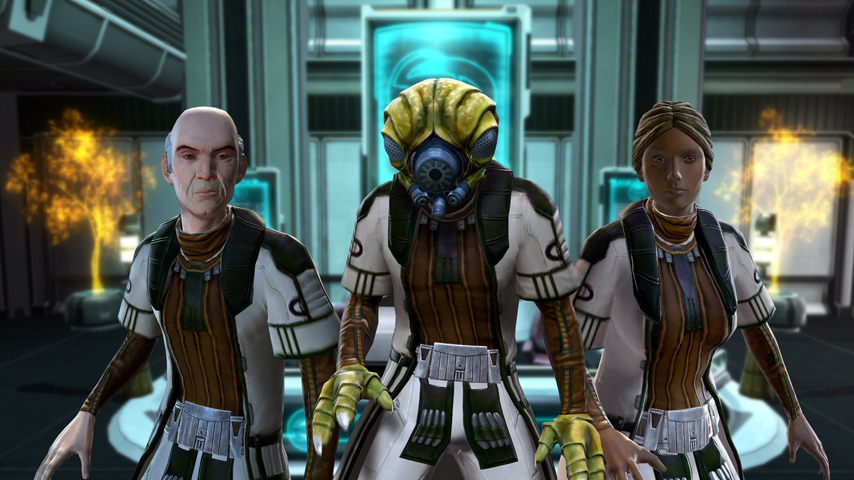 Czerka Corporation—the galactic leader in weapons design, droid manufacturing, and biological research—is seeking qualified and driven individuals to fill a number of open positions. If you see yourself working in a modern, innovative, and highly secure environment, then you may be the perfect match for Czerka's CZ-198 R&D facility!
We are currently accepting applications for the following positions:
Droid Technician: Under supervision of Lead Technician, qualified applicants will guide the assembly and programming of state-of-the-art droids. Requires a strong understanding of motivators, complex circuitry, and combat algorithms.
Biochemical Engineer: Will work with existing proprietary biosamples to create more resilient and powerful variants and combinations. Comprehensive knowledge of cutting-edge biotechnology a necessity. Bioethics certification optional.
Organism Handler: Must be able to feed and care for a wide variety of exotic life forms. Strength, endurance, and the ability to mask anxieties under pressure are all major pluses.
Security Officer: Completion of Class Seven psychological profile required. Applicants with abundant conflict experience will receive priority consideration.
Research Contributor: Be a key player in Czerka's development of new products by simply providing attendance and feedback. A wide variety of species and genetic traits needed. No experience required!
As a major, centuries-spanning corporation, Czerka offers competitive wages and an impressive benefits package, including full medical services, company-provided transportation, performance-based profit sharing, and paid vacation.*
Think you have what it takes to be a productive member of the Czerka Corporation? Apply now!
*Due to the sensitive nature of work associated with our R&D facility, vacations may only be taken within the atmospheric terminus of Czerka Global Holding designate CZ-198.