Developer Blogs
07.31.2012
Announcing a Free-to-Play Option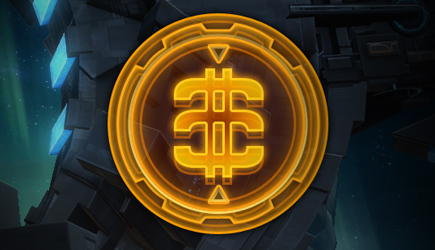 I want to reach out today to share my thoughts on our recent announcement to expand our game to offer a Free-To-Play option this fall. I'd like to give you some insights into why we made this decision, how it benefits you and how enthusiastic our team is about this new direction.
Since launch, our team has spent a lot of time trying to find new ways to be able to bring the Star Wars™: The Old Republic™ experience to as many potential players as possible. We quickly became aware that our subscription only model was a major barrier for a lot people who wanted to become part of The Old Republic universe. In fact, many players who have left the game said they would happily come back if they could play without the commitment of a monthly fee.
We feel that flexibility and choice in playing our game is important for all current and future players. For that reason, we began the exploration of expanding the game to include a Free-to-Play option.
Starting this Fall, there will be two ways to enjoy the game. First, you can continue as a subscriber, which gives you unlimited access to all game features and future Game Updates at no additional charge. Second, you have the option to play free to Level 50, with game play restrictions that limit game options and access to certain game content. Our goal is to ensure that our current players continue to receive the AAA content they are used to and enjoy the new rewards. To that end, I am proud to say that we have a lot of great new content coming your way, and that it will be coming more frequently. We have a great lineup in development including: a new Operation, Terror From Beyond, a new heroic mission series on the planet of Belsavis; a set of level 50 space combat missions for those looking for the ultimate challenge mode; introduction of a dangerous new Companion to accompany you; and for our PvP fans, a new warzone, Ancient Hypergate!
Starting today, you'll be earning rewards as part of our new rewards program, making your current subscription more valuable than ever. Current and lapsed subscribers will earn 150 Cartel Coins for every paid month prior to today (July 31, 2012) and then 200 Cartel points from August 1st until the Free-to-Play option launches. For those who purchased the Collector's Edition, we have an additional bonus reward of 1000 Cartel Coins for you. With Cartel Coins you can purchase convenience items, boosts, visually unique gear, collectibles, and more. The new Cartel Market gives you the option to add to your game play experience with items that fit your play style and allow you to customize your character.
Our team is extremely excited about this new plan. We are working hard and having a lot of fun preparing new content and items for the game. We believe that this is the right direction for our game – more choices, more options and more ways to customize your play experience to suit your play-style. We want to be able to keep our fans excited, engaged and having fun every time you login. We look forward to hearing your thoughts, suggestions and feedback.
Thanks for your support over the last seven months. We have the best fans in the business!
May the Force be With You.
Jeff Hickman, Executive Producer – Star Wars™: The Old Republic™