Developer Blogs
12.23.2011
A sneak peek from James Ohlen
A lot of people have been asking for more information on our future plans. What are we going to provide for players in terms of features and content? While we've given some information on what features we're working on, we haven't given much detail about content. We've said that we'll be providing new Flashpoints, Operations and Warzones. Now we'd like to give some more details on what they are.
Next month we're going to be releasing a new Flashpoint and an expanded Operation. The new Flashpoint involves a plague that could have significant repercussions across the galaxy. It takes place on a brand new world and involves some pretty epic battles. I can't go into much detail, but be prepared for something different. The expanded Operation takes the existing Karagga's palace scenario and more than triples it in size. It includes three new boss monsters and some pretty epic set pieces. You won't believe the last boss, so we've provided an image as a tease.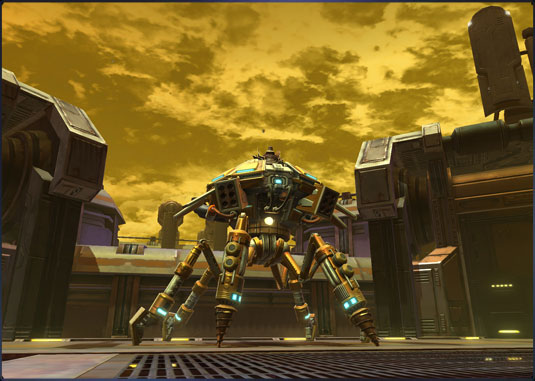 We plan to continue releasing Flashpoints, Operations, Warzones and new game systems on a regular cadence. This patch coming early next year is only a taste of what is to come. Stay tuned for more announcements!
---