News
08.27.2019
New Subscriber Reward: Nautolan Species
Currently the Star Wars™: The Old Republic™ team is hard at work building the upcoming 'Onslaught' Expansion coming out October 22nd, 2019. To coincide with this release, a new playable species will be added to the game - Nautolans! As a special thank you to our Subscribers, any player who is a Subscriber leading up the Onslaught's launch, will receive Nautolans at no additional cost on launch day!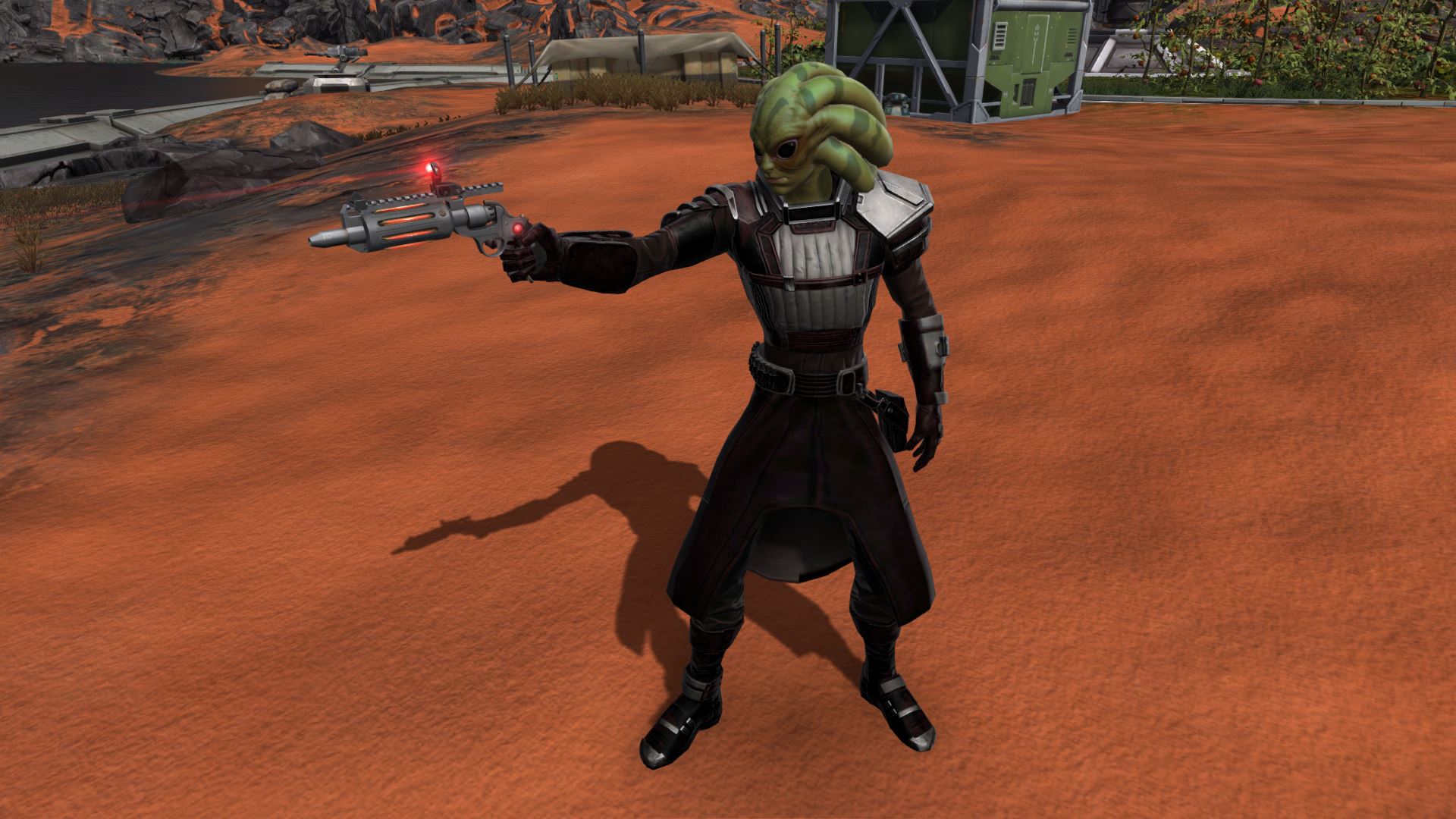 To ensure you get Nautolans unlocked at no additional cost, read on for details:
To unlock the playable Nautolan species, be a Subscriber at any time between September 1st at 12:01AM GMT and October 22nd at 11:59PM GMT.
The Nautolan species will be available to all qualified accounts once the servers are live with the 'Onslaught' Expansion.
If your subscription lapses before the expansion launches, but was active at any point within the above time frame, you will still gain access to the new playable species, Nautolans, free of charge.
Are you worried about not meeting the criteria for this promotion? Fear not! If you miss this promotional window, the Nautolan species will still be available for unlock as a purchase via the Cartel Market. This will go into effect after the expansion launches.
Are you curious what subscribing will grant you before the 'Onslaught' Expansion launches? For starters, you'll have access to a wide spectrum of character species in the game. Along with that are all of the past expansions, including Rise of the Hutt Cartel, Shadow of Revan, Knights of the Fallen Empire and Knights of the Eternal Throne are included with your subscription! What can you do once you're done with all that story content? You'll also have full access to PvP Warzones, Flashpoints, Uprisings, and Operations. On top of that, you'll also receive a monthly Cartel Coin grant that you can trade in for that fancy armor set that you've been eyeing.
The 'Onslaught' Expansion will be free to all Subscribers once it launches. Included in this expansion are:
A New Storyline - The armies of the Galactic Republic rally to fend off the overwhelming forces of the Sith Empire as conflict reignites. Both sides are desperate to achieve victory. How far will you go to change the fate of the galaxy?
New Planet: Onderon - On the ancient world of Onderon, untamed jungles and savage beasts hide a conspiracy that could shatter this planet's ancient allegiance to the Republic forever.
New Planet: Mek-Sha - Built in a mined-out asteroid once controlled by the Hutts, Mek-Sha has become a crossroads for the entire galaxy: a lawless den of smugglers, pirates, mercenaries, traders, and refugees where opportunity and danger can be found in equal measure.
Corellia Flashpoint - The dramatic finale of the expansion storyline takes place in an all-new area on the classic SWTOR planet Corellia, where the Sith Empire and Galactic Republic are engaged in a brutal struggle around a key shipyard facility. Join the battle and explore this deadly battleground alone or as part of a group!
Dxun Operation - Dxun, Onderon's largest moon, is teeming with wild and vicious predators, drawing the attention of the unscrupulous Czerka Corporation as well as a band of fanatical Trandoshan hunters. Gather your friends and prepare for one of the galaxy's greatest challenges!
… and more!
What kind of legacy will you create with your first Nautolan character?