Community News
08.06.2013
Welcome to Game Update 2.3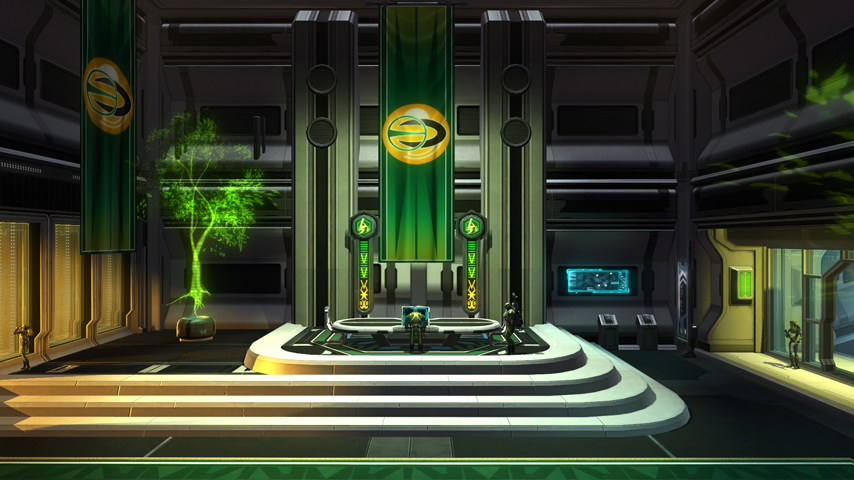 Hi there! Today we are very excited to release Game Update 2.3: Titans of Industry! This update features Czerka Corporation's facilities on their privately owned moon, CZ-198, our first animal mount, a game wide palette graphics upgrade, reward vendors for an all new event starting next week, a new companion character and the normal assortment of bug fixes, game tweaks, and continued under the hood performance optimization tweaks.
"Titans of Industry" is a new story arc encompassing two new Flashpoints at level 55: Czerka Corporate Labs and Czerka Core Meltdown. These Flashpoints can be accessed by traveling to a small daily mission area, CZ-198 via your ship or the Priority Transport Terminal. Alternatively, they can be accessed through the Hard Mode Flashpoints (Level 55) category in Group Finder. The story mode for these Flashpoints, on the other hand, is balanced for a group of 2-4 players, which allows Group Finder to match four players of any role – the result should be improved queue times.
Treek, a deadly and unique new companion character, is now available through the Cartel Market to players at levels 10+. She can also be obtained for credits by players with a Legacy level of 40+.
Our favorite Star Wars animal mount, Tauntauns, can now be obtained and ridden! Where do you get them? On Hoth of course! Travel to the Tauntaun Trainer on Hoth to obtain the tools you need to get your Tauntaun.
Bounty Contract Week will begin next week! Check out the Reputation vendors in the Cartel Bazaar for a preview of the rewards for this event. The Cartel Bazaar is a new area on the fleet that can be accessed from the central elevators.
Need a weapon from a corporation on the cutting edge of weapon design technology? Upgrade to Rating 162 CZR-9001 weapons, which are available to purchase with Elite Commendations on Czerka's moon base, CZ-198!
See you on CZ-198!
Bruce Maclean
Senior Producer