Community News
04.09.2019
Welcome to the Content Creator Program
Content creators have been active within our community since Star Wars: The Old Republic's inception. Some wrote in-depth class guides to help players optimize their builds or created epic videos to show strategies for tackling the toughest bosses. Others opted to providing endless entertainment via podcasts or livestreams. Regardless of how these content creators participated, they've all had one thing in common - being a positive influence within the community. Seeing this, we wanted to build an official program in order to support them and their passions better.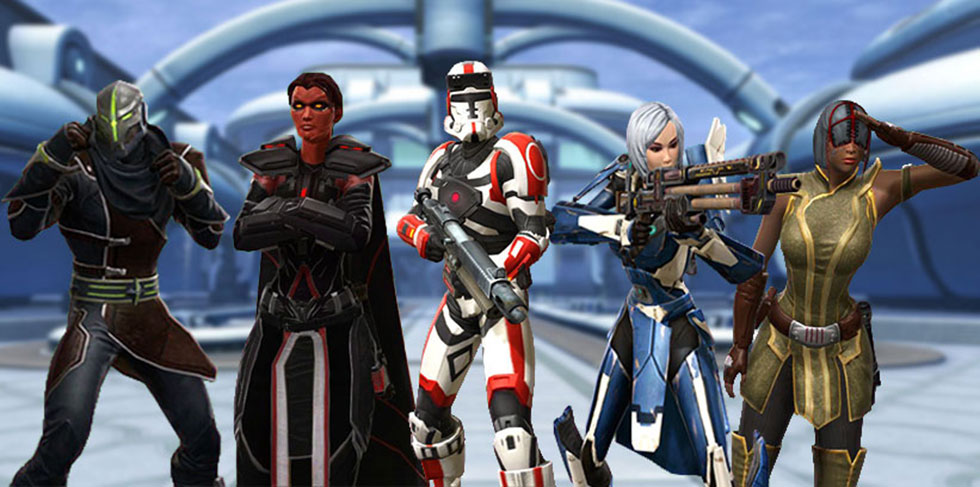 Over the years, the support we've been able to offer these creators has ranged from social media promotions, codes for giveaways, and exclusives like having members of the team appear on their streams, podcasts, etc. We've seen the positive impact this has had, so we've decided to move the program another step forward and ensure that you all know who these creators are and where to find them!
To kick things off, we're going to begin a bi-weekly series of showcase articles, highlighting each of our creators within the program, starting today. You'll get to know who they are, what type of content they create, and what you can look forward to in their communities. The articles will be hosted on SWTOR.com and promoted across our social channels, as well as the game launcher itself.
Are you interested in becoming part of our content creator program yourself? Please send an email to fansites@swtor.com along with the following information:
Your platform information (YouTube/Twitch/Mixer/Website/Twitter etc.)
What kind of content do you create?
How long have you been creating content?
Why do you think you would be a good fit for the program?
Anything else you'd like to share!
All applicants are handled on a case by case basis. While we can't accept every applicant, we encourage everyone that thinks they would be a good fit to contact us!
-The SWTOR Community Team