News Articles
03.12.2014
Don't miss our Double XP Weekend: March 14 – 17!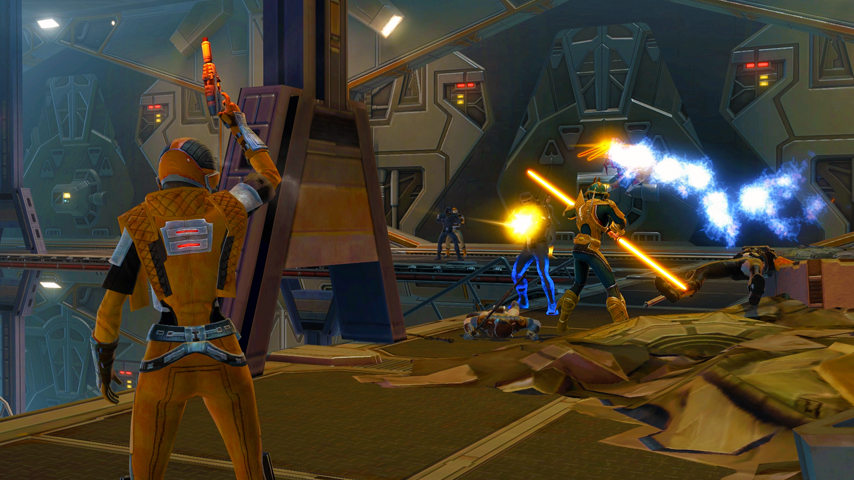 Advance at double the speed this weekend as you fight for the Empire or the Republic in exciting story missions, PvP Warzones and more. Whether you're a new or experienced player, it's the perfect time to jump in:
STARTS: Friday, March 14, 2014, 11AM PDT / 6PM GMT
ENDS: Monday, March 17, 2014, 12AM PDT / 7AM GMT
Plus, all Subscribers as of March 17, 2014, receive a new Lucky-77 Swoop *!

Subscribe now and get your Own Lucky-77 Swoop. But hurry before your luck runs out: www.swtor.com/lucky77
For more info about the Double XP Weekend, visit www.swtor.com/2xp.
Stay connected through our Community Blog, Facebook, Twitter, YouTube and Twitch!
---
*To qualify for the Lucky-77 Swoop, your account must be in active subscription status on March 17, 2014 at 11:59PM PDT / March 18, 2014 at 6:59AM GMT. The speeder will be delivered to you via in-game mail by March 18, 2014 at 11:59PM PDT / March 19, 2014 at 6:59AM GMT.