Community News
04.27.2012
Weekly Patch Notes Update: April 27th, 2012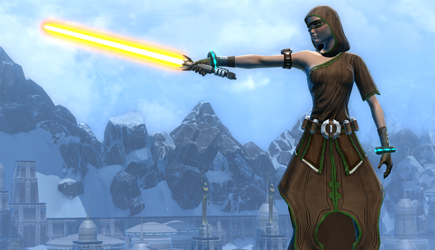 This week saw the deployment of patch 1.2.1 and 1.2.1a. Some highlights from the patches includes:
The cost for PvP consumables has been reduced to 10 commendations.
The Rocket Boost ability can now be used inside and isn't restricted by areas that do not permit vehicles. It cannot be used in combat or in Warzones.
Helmets now work correctly when unifying colors on the character sheet.
Corrected an issue that prevented players from adding offline players to their friends list.
As our Game Director, James Ohlen, mentioned in this blog post, fixing issues is our priority and we will be making regular fixes on a consistent basis and emergency fixes as needed.
For the full list of patch notes, please visit the Patch Notes section of the website.