Community News
09.27.2012
Community Round-Up: September 27th, 2012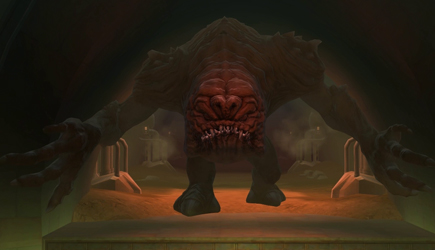 Welcome!
It's time for this week's Community Round-Up. Each week, we scour the forums, fan sites, and reddit, finding some of the most interesting discussions in the community as well as player-created events happening on certain servers in The Old Republic™.
If you have nominations for next week's Round-Up, please post them in this thread. Please remember the Community Round-Up blog is meant to highlight interesting, productive discussions and server events - not the most talked about forum threads.
Let's begin!
Server Events
Get to know the community on your server by participating in player-created events. Below are some occurring this week! We have updated our Server Forums so be sure to check out the Server Forums to find other events happening on your individual server.
SWTOR Subreddit
Forum Round-Up
TFB Operation boss guides: The amazing Iwipe has put together some new guides for Game Update 1.4: Terror from Beyond that came out this week!
Adellion: "This is a great guide, think a lot of GMs will love you lots for this"
KarethRiker: "Dulfy you are amazing! Love the guides, very thorough."
What's your biggest SW:TOR fail?: We all have those moments… Here are some of yours:
JustaRandomGuy: "For me, it was when i finally got to chose the Advanced Class for My Sith. I decided to go with Sith Assassin, and off I went on my merry way. It took me about 10 levels until I realised that the strange bag that appeared in my inventory was full of the items I needed to become the Assassin...."
Iamthehoyden: "wwa78979a%%8@#$@22429987a8w7af7fe8979
Why am I dead?!?!?
<looks at chat>
/facepalm"
Best Chapter for Your Class?: Community members discuss which of the three acts of their class stories they enjoyed the most.
Asbiorn: "I love the entire story for Imperial Agent, but Chapter 2 was probably my favorite. I'm working on my darkside Jedi Knight right now but am still in the Prologue."
SamuelAU: "For the Jedi Consular it would be Chapter 3, although starting from the end of Chapter 2 straight after Hoth."
Thank you for all of the fun and interesting discussions this week! There are many other great conversations happening in the forums that are not on this list so be sure to look around. Please don't forget to nominate your favorite threads and events for next week's Round-Up by posting here!