Community News
04.26.2012
Action being taken against exploits and cheats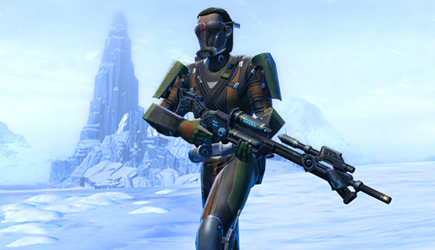 We place a high priority on ensuring a safe and fair game environment within Star Wars™: The Old Republic™. As part of this, we continually monitor the live game service for exploits and cheats within the game. Anyone found to be in violation of our Terms of Service risks action being taken on their game account, up to and including the possibility of being permanently banned from play.
With Game Update 1.2, new measures were put in place to improve our detection of exploits, particularly in relation to 'speed hacking' and teleport cheats. With the help of this improved detection, we recently took action against hundreds of game accounts. In many cases these accounts were permanently removed from the game after being investigated by our Terms of Service team, who double-check every detected account to ensure fair rulings.
Moving forward, we will continue to improve and upgrade our detection methods, but we still need your help. If you witness what you believe to be an exploit while playing Star Wars: The Old Republic, please notify Customer Service by clicking the '?' icon in the game client (by default, situated at the top of your screen). Every reported incident is reviewed by our Terms of Service team and action will be taken when warranted.
Thank you for your continuing cooperation in helping us maintain a safe and fair environment in Star Wars: The Old Republic!