News Articles
12.11.2018
#SWTOR Cartel Market Newest Additions: Week of December 11
Get your hands on some Cartel Coins and check out new items live in the Cartel Market this week!
Choose your loyalties and jump into battle in Game Update 5.10: Jedi Under Siege armed with the latest gear including the Elite Guard Bundle, Jedi Tau Idair's Lightsaber, Koensayr Dart Mount and more!
ELITE GUARD BUNDLE
Available Now!
Not for the faint of heart, the Elite Guard Bundle features the Crimson Talon's Armor Set and the Twisted Fang Lightsaber.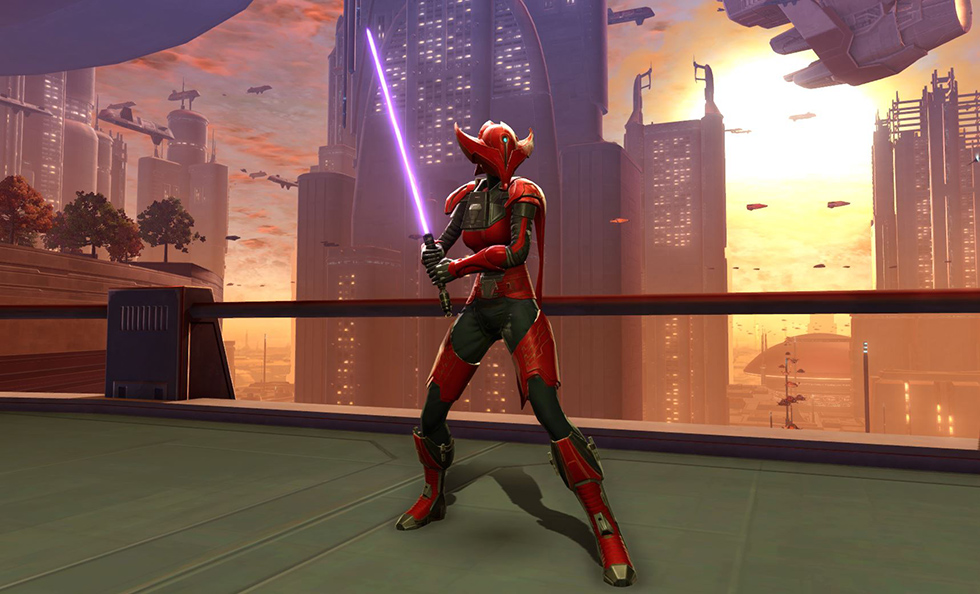 JEDI TAU IDAIR'S LIGHTSABERAvailable Now!

Charge into your next battle equipped with Jedi Tau Idair's Lightsaber and channel the resilience of this up and coming Jedi leader.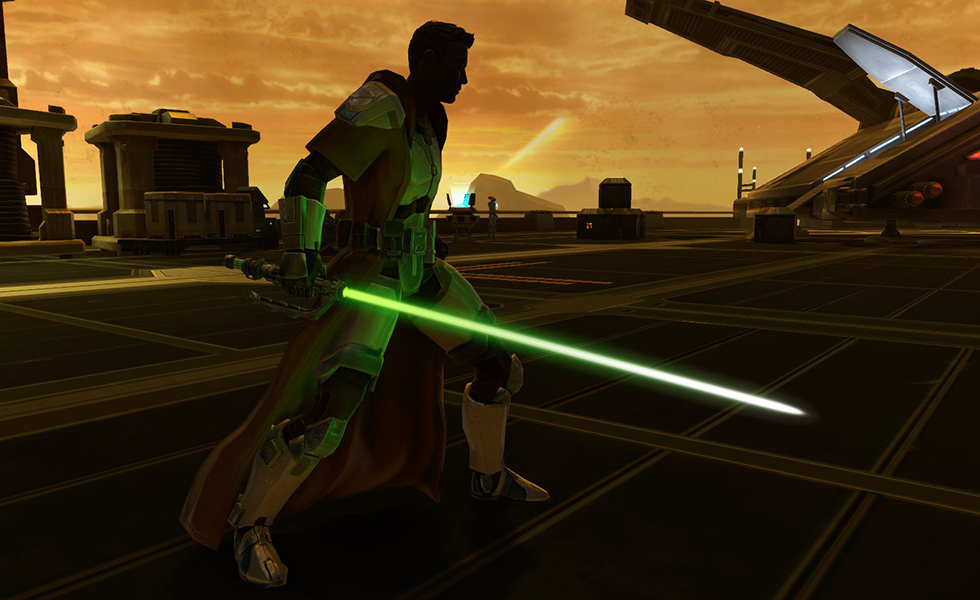 Koensayr Dart Mount
Available Now!
New from Koensayr Manufacturing, this top of the line model comes equipped with a unique flourish! Will you cruise around with the sleek design or rocket across the terrain with the engines revving?
ELITE GUNNER'S ARMOR SET
Available Now!
Take your place among the galaxy's fiercest fighters in the new Elite Gunner's Armor Set.
Log in to check out these daily deals and more:
Jedi Knight Fountain Shrine
Jedi Master Fountain Shrine
Jedi Padawan Fountain Shrine
Ossan Orrery
Small Jedi Knight Fountain Shrine
Small Jedi Master Fountain Shrine
Small Jedi Padawan Fountain Shrine
Shady Gambler Dye Module
Double Agent Dye Module
Festive Snowfall
Crimson Talon's Armor Set
Fieldtech Gunner's Armor Set
Twisted Fang
Twisted Fang Dualsaber
Vulptilla
Advanced Frost White Eviscerating Crystal
Advanced Frost White Indestructible Crystal
Advanced Frost White War Hero's Crystal
Advanced Frost White Hawkeye Crystal
Rascal's Way
Flair: Sign of the Ancient Jedi
Fireworks Celebration Backpack
Weapons Display: Satele Shan's Dualsaber
… and more!