News Articles
09.05.2018
Star Wars™: The Old Republic™ - Fall Roadmap 2018
Hi everyone-
This Roadmap introduces the next major storyline as well as exciting new gameplay, guild-focused improvements and more coming this Fall in Star Wars™: The Old Republic™!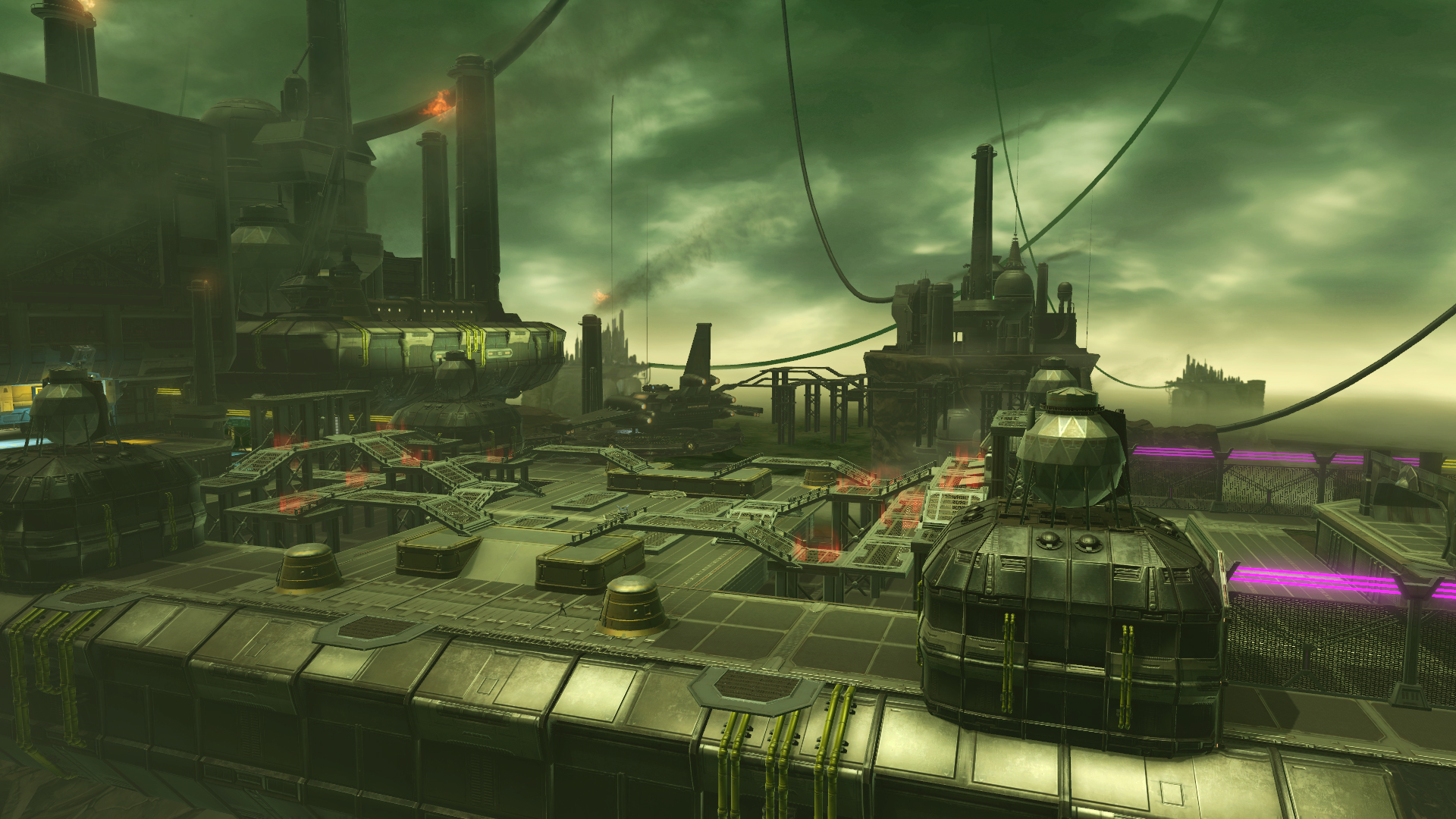 SUMMER of PvP UPDATE
Over the past few months, you had been asking for increased interaction with the development team. So, in our ramp to Game Update 5.9.2 – Galactic Legend, we revitalized our Public Test Server (PTS) process and made significant changes based on your feedback. Your participation was a key part of the update, which includes a new 4v4 Mandalorian Battle Ring Arena and a new Rishi Hideout Stronghold where you can now host your own PvP battles. We've been enjoying watching all the creative ways you have been using, and fighting in, your Rishi Hideout Strongholds!
We've also just wrapped up PvP Season 9 and Season 10 is underway. Most players have secured their new rewards, including weapons, titles, mount, flair, and more. We'll wrap up this PvP summer with the new 8v8 Vandin Huttball Warzone coming with Game Update 5.9.3 – Fame and Fortune. We're targeting mid to late September for this update and is currently live on PTS.
WHAT'S in a STORY?
With Game Update 5.10 – Jedi under Siege, the next phase of the SWTOR storyline will kick off with a bang on the ancient Jedi world. Ravaged by a cataclysm centuries in the past, this beloved planet has been part of Old Republic stories since the original Tales of the Jedi comics, and we're really excited to bring it to life for our players as a new Daily Area with separate Republic and Imperial storylines.
With this ancient world, we will see the return of several fan-favorite characters as well as the introduction of some exciting new characters including a powerful Jedi veteran (not Revan) who will join Republic players on their mission to protect a hidden Jedi base and a deadly commando who will aid Imperial players in their mission to destroy it. Over the coming months, we'll bring you more details about the planet and offer more insight about the conflict.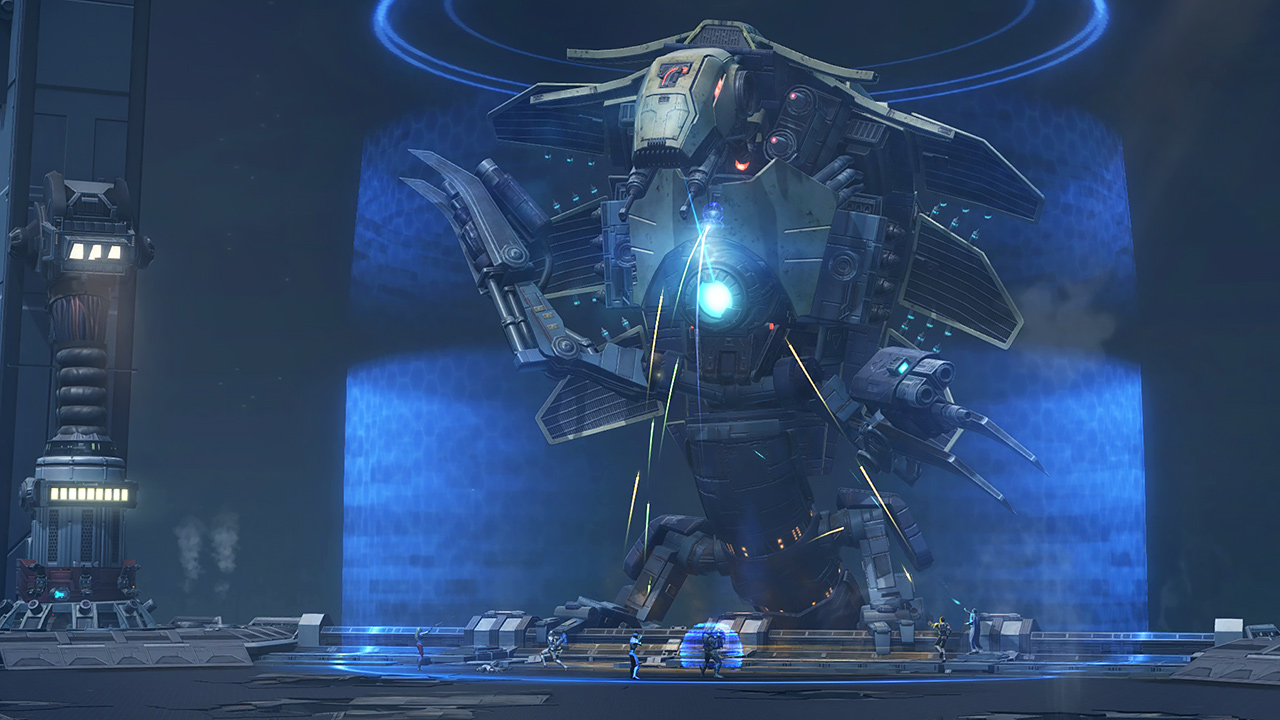 GAMEPLAY and QUALITY of LIFE
It remains our strong belief that having a quality experience every time you play the game is as vital as new gameplay. We started refining many areas last year and have continued adjusting our systems. You'll notice a variety of enhancements to weapons, armor, PvP warzones, guild systems, decorations, Galactic Starfighter, and more on a continuous basis over the coming years.
With this Roadmap, we are announcing the availability of a Master Mode Gods from the Machine targeted for release with Game Update 5.10. We expect to make it available for testing on PTS in September. For those who love a good challenge, we'll be offering some of the most difficult Boss fights ever experienced. Players will be rewarded for their efforts, but they should come knowing even the smallest of mistakes can lead to disaster. We are also developing additional Operation content and will discuss our plans in a future roadmap.
This Fall, we're also adding the next Tier of gear for your characters. Tier 5 gear is different in that you will only be able to craft them from schematics. More information to come on how you can acquire these new schematics!
We're also focused on substantially improving the overall experience for Guilds too. Starting with Game Update 5.10, we will be releasing a variety of Guild features including heraldry, progression system, management, communication, and other general improvements. Guilds will also be able to challenge other Guilds directly in PvP matches!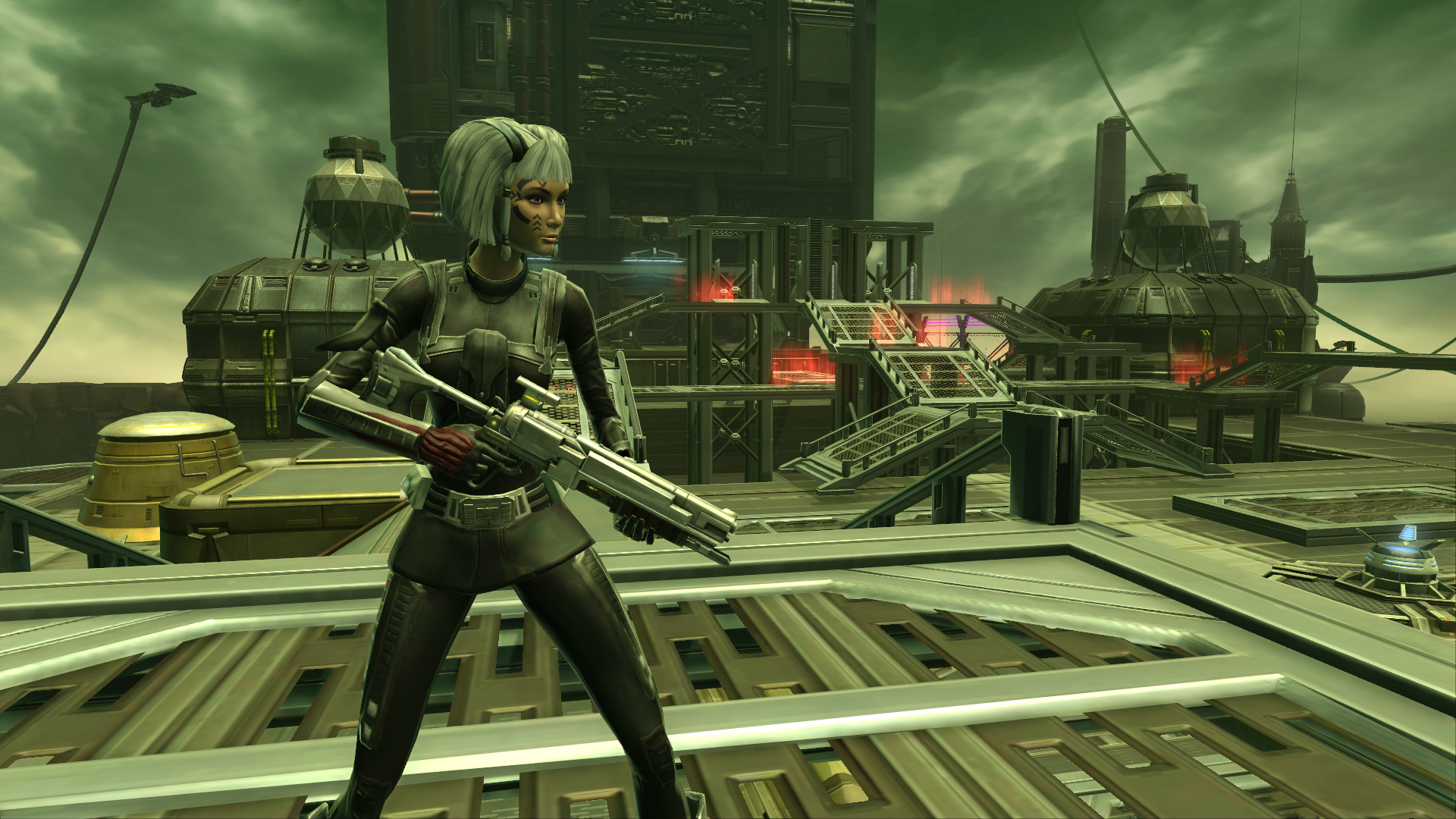 SCHEDULE
Here's the plan for the remainder of this calendar year:
FAME AND FORTUNE - GAME UPDATE 5.9.3 – MID TO LATE SEPTEMBER
This update wraps up the Summer of PvP. We're not locking down an actual release date until you've had a chance to give us feedback on the Vandin Huttball Warzone. Available on PTS now!
JEDI UNDER SIEGE - GAME UPDATE 5.10 – FALL 2018
Our end of year update has new activities, new storyline, and many improvements to SWTOR. Here's an overview of some of the key highlights included with Game Update 5.10:
New Storyline based on the old rivalry between Sith and Jedi
Multiplayer gameplay content including a new Daily Area and Master Mode Gods from the Machine Operation
Crafted Tier 5 Gear – make your own top tier gear after obtaining rare schematics and new crafting materials
Guild Improvements:

System Improvements:

Progression System – A new progression system that allows active guilds to customize and improve their experience the more they play
Heraldry – Personalize your Guild
PVP Challenge System - Create custom warzone, arena, and Galactic Starfighter skirmish matches and track your record against other guilds
Conquest improvements – supporting the new guild features

Management/Communication Improvements:

Inspect Tool – Potential members can review guild profile and information
Logging – logs and displays a wide variety of guild member activity
Member Mail – Easy way to send a message to the whole guild
Member Ban by Legacy –Allows removal of members based on their Legacy
Increased Rank Cap –The number of guild ranks will be increased

Companions Return

Doc - Jedi Knights will be able to reunite with the galaxy's most lovable, charming, roguish, brilliant, skilled, and--above all—a handsome doctor. (Doc actually wrote this intro himself)
Nadia - Jedi Consulars will be rejoined by their former Padawan, who has grown into a skilled Jedi Knight in her own right.
Jaesa - Sith Warriors will be able to reunite with Jaesa provided they turned her to the dark side in her original storyline. We're still tracking down light-side Jaesa and we'll let you know if we can convince her to return!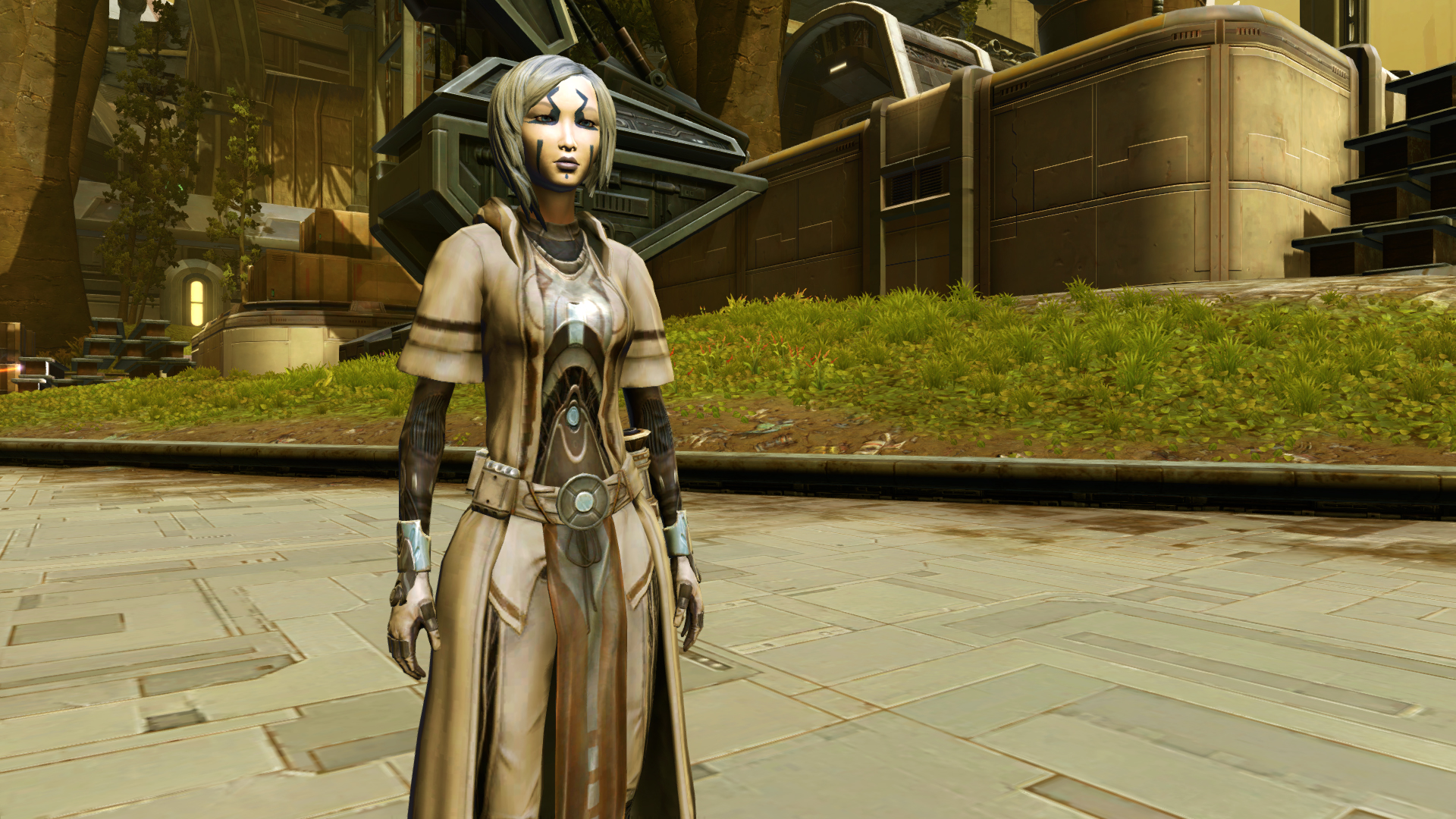 PLAYER COMMUNICATION
As you've read over the past few months, particularly on the forums, we really do want to discuss game changes with you. We are listening and take your comments very seriously. For example, the addition of the apartment-style Overlook in the Rishi Stronghold was directly an outcome of your PTS input! We will be communicating many of the improvements planned for this Fall and will have an open dialog about what to expect. Without spoiling the storyline, we plan to make gameplay features and changes available on the PTS, so we can make adjustments prior to the launch of Game Update 5.10.
We'd also love meeting you in person, so join us at Star Wars Celebration in Chicago next April 2019. Stay tuned for more details on our Chicago Cantina event!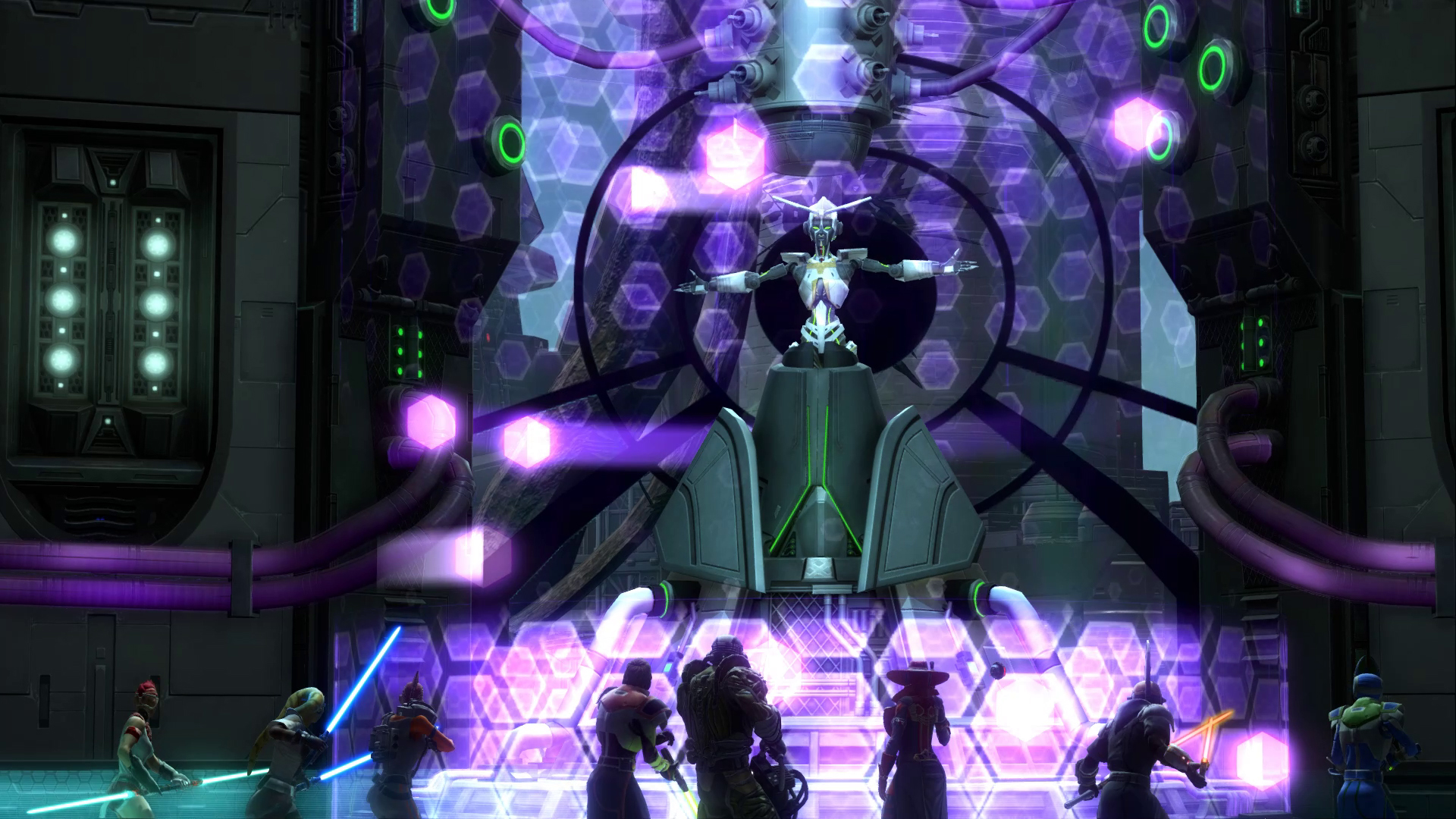 BEYOND 2018
As we roll into the new year, we have a ton of exciting adventures planned for you and your friends. We're not ready to discuss the details yet, but you can be sure the conflict between the Galactic Republic and the Sith Empire is going to explode into full-scale war that will draw your character into battle on new planets, where they'll fight alongside (and against!) many new and returning fan-favorite characters!
Thanks everyone for your continued participation with Star Wars™: The Old Republic™!
-Keith-
Lead Game Producer
Star Wars™: The Old Republic™