News Articles
08.07.2018
'Galactic Legend' Update: Play Now!
WATCH 'GALACTIC LEGEND' LAUNCH TRAILER NOW!
This summer, dominate opponents in fierce Star Wars™ PvP battles across the galaxy and become Galactic Legend as you fight in a new Arena, personalize your Rishi Hideout and for the first time, host your own Stronghold PvP battles!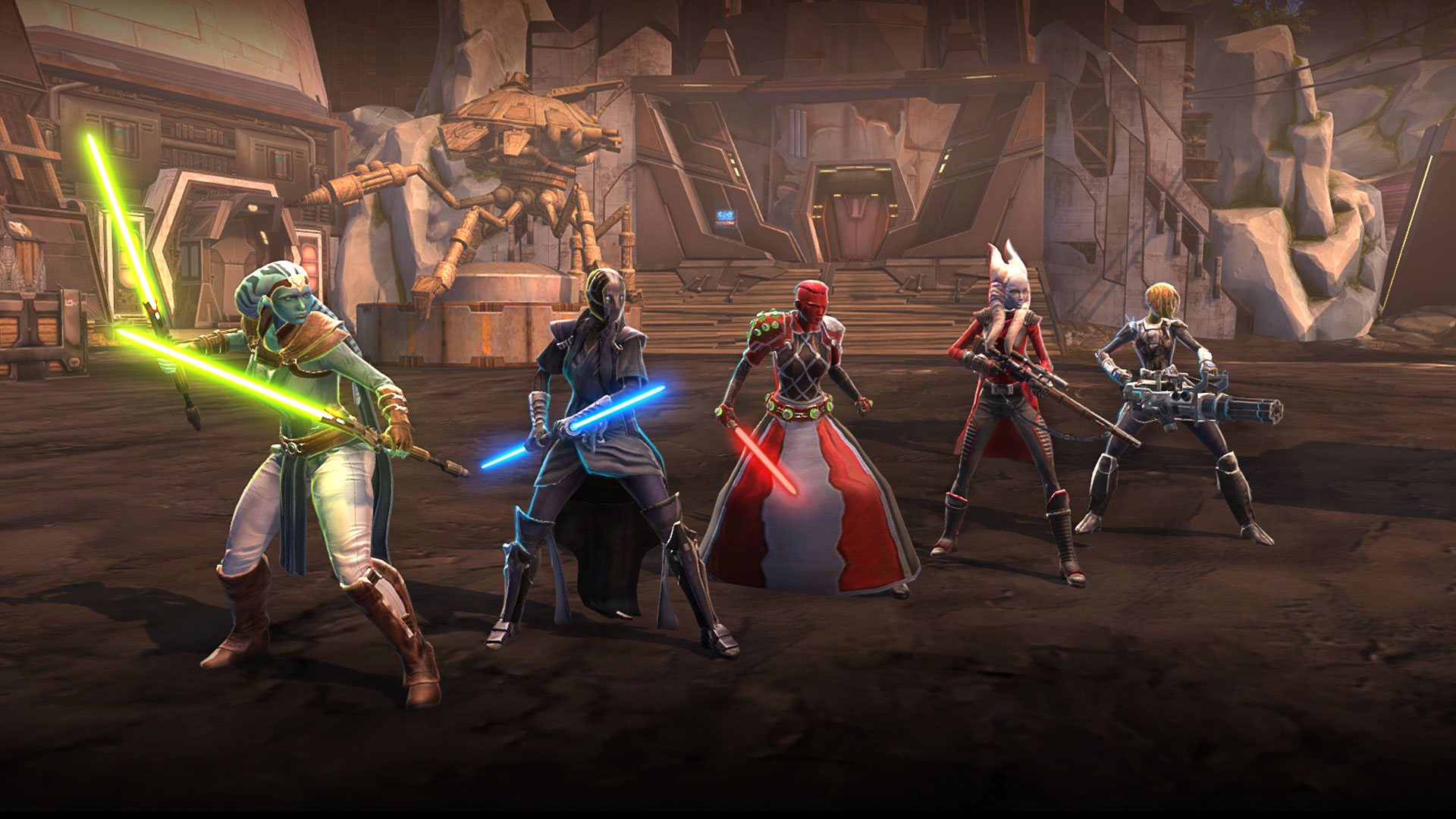 Prepare your best battle gear and rise to galactic glory in Star Wars™: The Old Republic™ with these exciting new updates:
New Arena: Mandalorian Battle Ring - Fight to the death in teams of four to prove yourself worthy of the legendary warriors of Mandalore.
New Stronghold: Rishi Hideout – Expand your influence into Rishi and personalize your own tropical paradise with stunning views of the mountains above and the beach-front below.
Rishi Stronghold PvP Battles – For the first time, host and organize your own PvP battles in designated Free-for-All PvP areas including the Hideout Cove and the Skydeck of the Patrol Carrier. From one-on-one duels to large-scale group PvP, any player outside of your group is hostile to you. Aboard the Skydeck, choose between Team Deathmatch and Huttball game modes… or don't! It's your Stronghold, your rules!
More PvP action, less waiting – Team up cross-faction across all PvP Warzones, Arenas and Galactic Starfighter battles, experience faster and improved matchmaking plus valuable improvements in almost every Warzone.
Find out more about the 'Galactic Legend' update: www.swtor.com/eternal-throne/updates
PLAY FREE NOW: www.swtor.com/play-free
Stay connected through our Community Blog, Facebook, Twitter, YouTube, Instagram and Twitch!