News Articles
12.04.2017
Cartel Market Specials: Week of December 4, 2017
Get your hands on some Cartel Coins!
New AC-5 Broadcast Infiltrator Mount, Winter Trooper Bundle and 50% off Nathema Zealot's Robe! See what this week has to offer on the Cartel Market:
AC-5 BROADCAST INFILTRATOR: NEW DIRECT SALE MOUNT
ONE WEEK ONLY: Monday, December 4 - Monday, December 11 – 1,800 Cartel Coins
Infiltrate behind enemy lines in this sleek brand-new scouting craft. Swap configurations between dark side and light side to avoid notice as you gather intel and data on your enemies aboard the AC-5 Broadcast Infiltrator!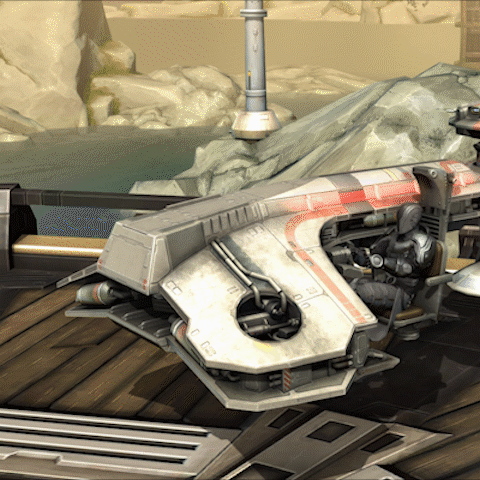 NEW WINTER TROOPER BUNDLE – GET 25% OFF!
AVAILABLE NOW: 2,100 Cartel Coins NOW 1,575 Cartel Coins
From the snow-capped mountains of Alderaan to the ice planet of Hoth, the Winter Trooper Bundle ensures you're adventuring the galaxy well-equipped with the Hoth Ranger's Armor Set, Warm Hands Rest and Recharge ability, and the Firmament Tauntaun Mount!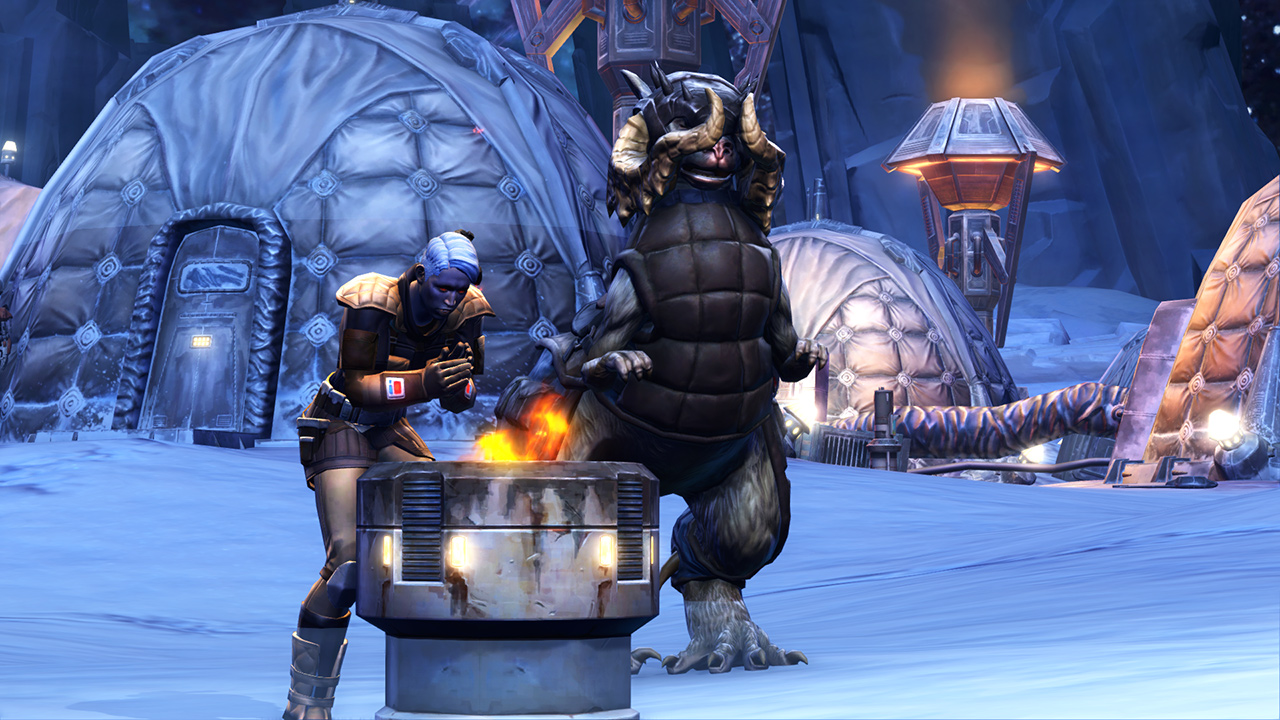 NATHEMA ZEALOT'S ROBE – GET 50% OFF!
ONE WEEK ONLY: Monday, December 4 - Monday, December 11 – 1,440 Cartel Coins NOW 720 Cartel Coins
Don the robe of powerful Force-sensitive Nathema Zealots! Channel the Force™ of these elite guards, entrusted by Emperor Valkorion to watch over prisoners taken in by the Eternal Empire.