News Articles
11.28.2017
Spoils of War Pack: Now Live on the Cartel Market
Get your hands on some Cartel Coins!
New Vicious Drakag Mount, Revered Master Jedi Robe, Nahut's Heavy Canon and Heavy Sniper Rifle, plus more – now live in the Spoils of War Pack:
SPOILS OF WAR: NEW ITEM PACK
NOW LIVE: Tuesday, November 28th
Spoils of War Pack 250 CARTEL COINS
Hypercrate: 26 Spoils of War Pack 5,850 CARTEL COINS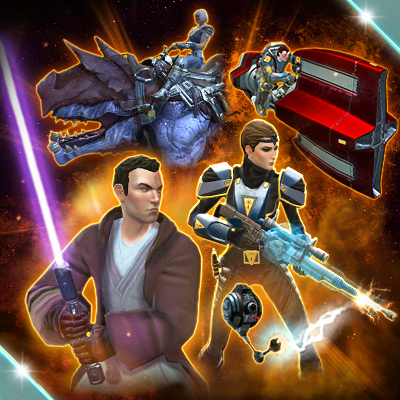 Get your hands on these featured items from the Spoils of War Pack!
NEW ARMOR SETS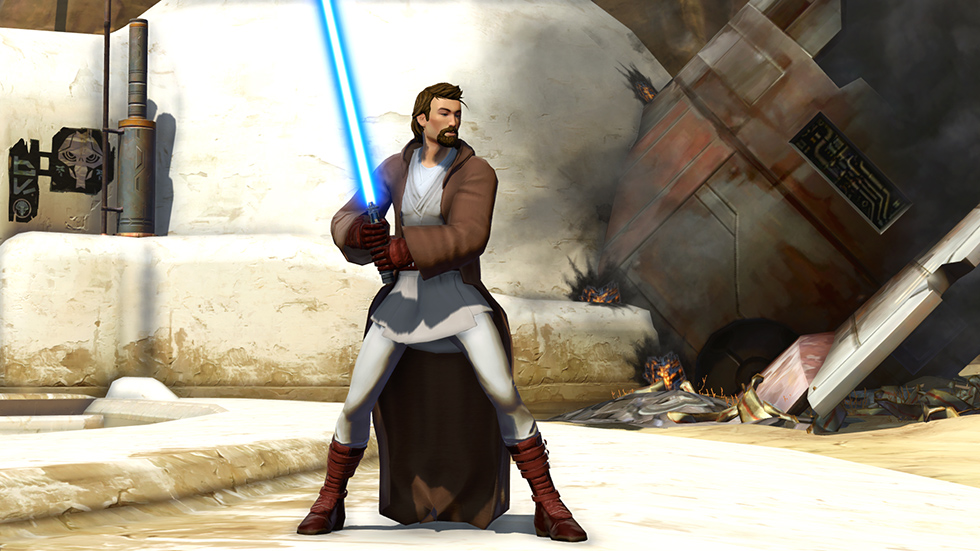 Be the symbol of hope in the new Revered Master Jedi Robe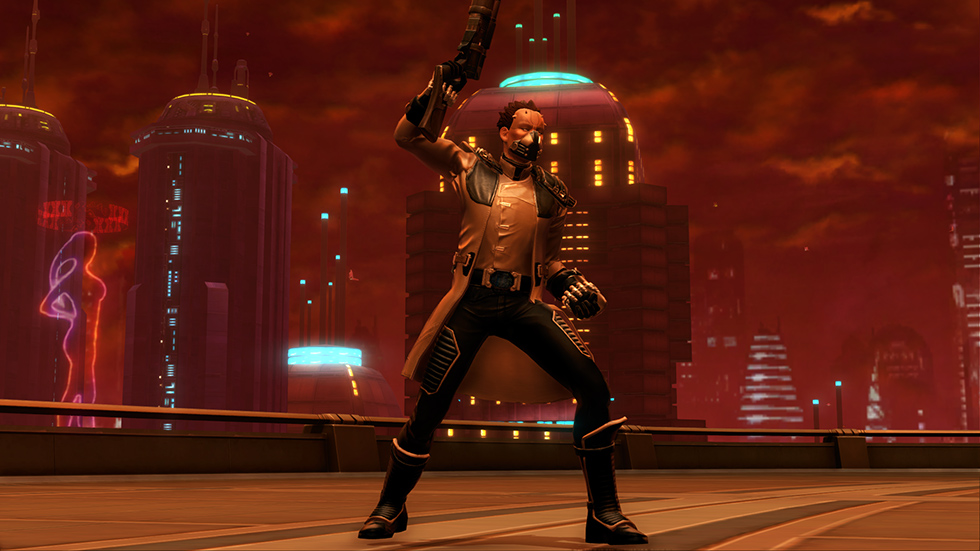 Take on your next covert mission in the Enigmatic Operative Armor Set
NEW DRAKAG MOUNT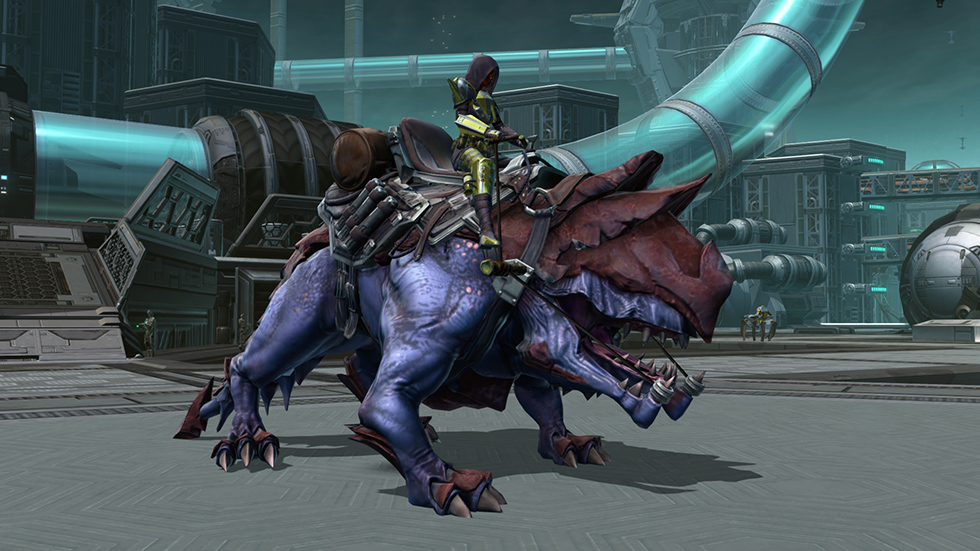 Ride into battle on your own Vicious Drakag Mount
NEW PLATINUM WEAPONS – INSPIRED BY THE NEW OPERATION BOSS, NAHUT!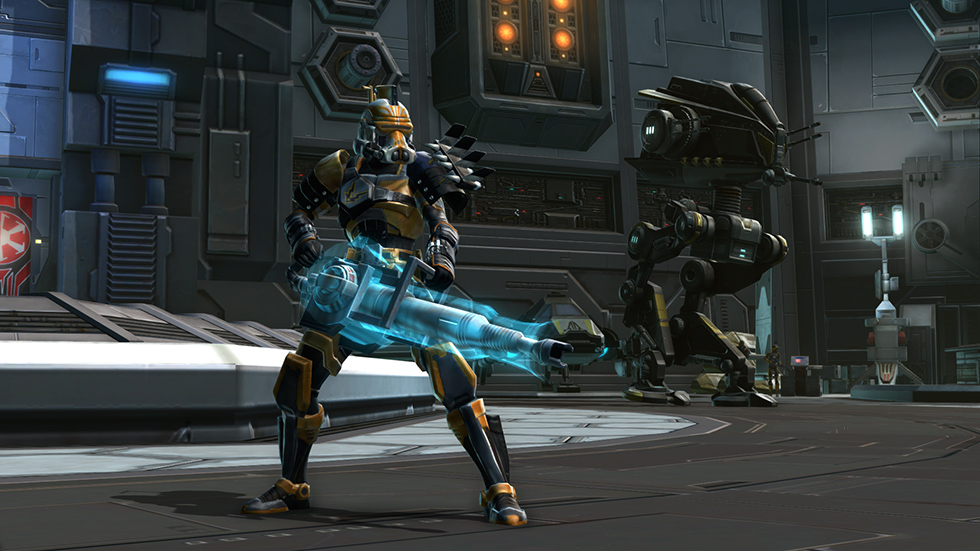 Show off your firepower in battle with Nahut's Heavy Cannon.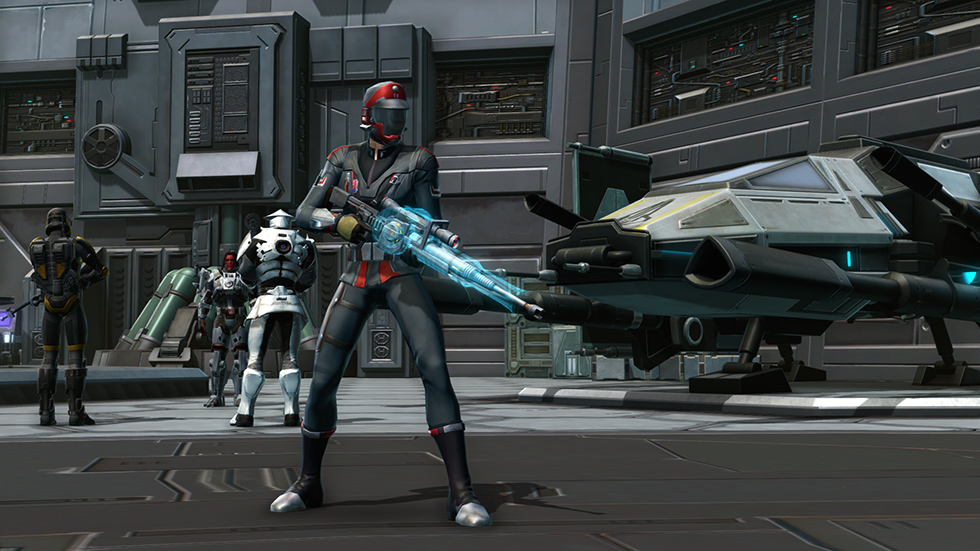 Aim with the utmost precision with Nahut's Heavy Sniper Rifle.
… plus new Dye Modules, Scare Emote, Repair Droid Weapon Tuning and more!
EXPANDED APPEARANCE OPTIONS
Unlock a massive array of new customization options for Human, Cathar, Cyborg, Chiss, Mirialan, Sith and Miraluka characters.
Now Available at Character Creation or through the Appearance Designer – 240 Cartel Coins Each!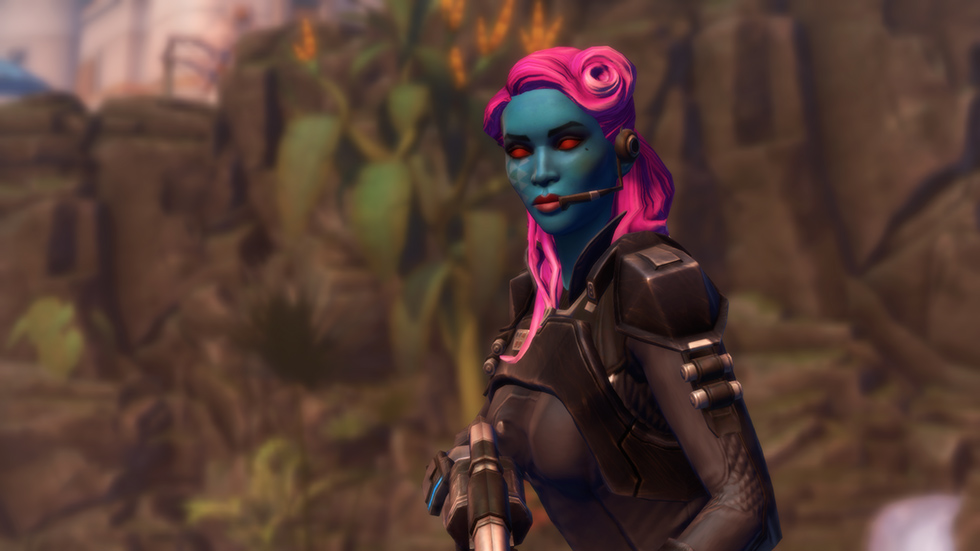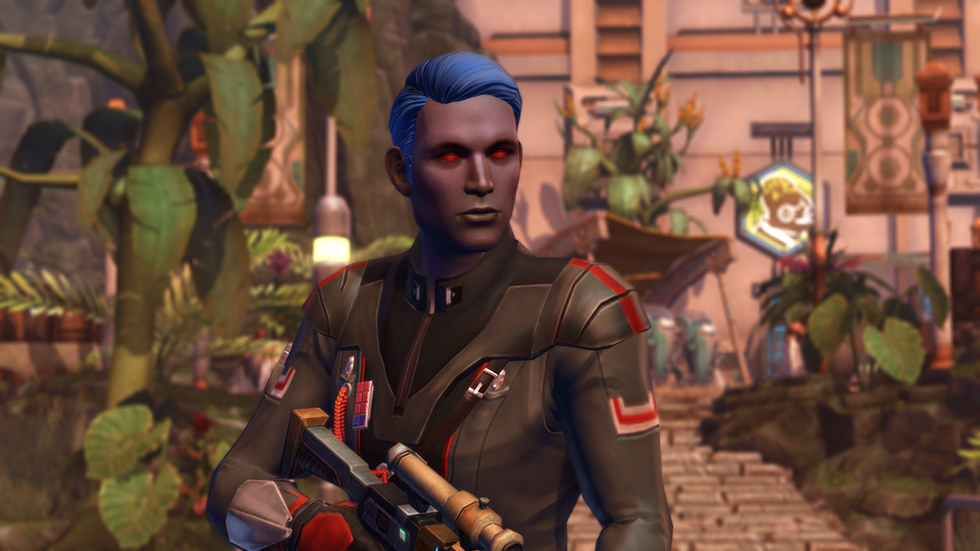 THE MASTER'S DATACRON AND EQUIPMENT
Take any character straight to level 70 (max level) plus unlock a full set of Tier 1 level 70 Galactic Command armor with the Master's Datacron - Now Available for 2,000 Cartel Coins!
Find out more in the Master's Datacron Blog.