News Articles
11.02.2017
United Forces Rewards
Next week on November 8th, the Star Wars™: The Old Republic™ galaxy will be brought together in the United Forces update, allowing players to join together and battle to decide the fate of the galaxy like never before. In celebration of this momentous update to the game, players who join the excitement right from the beginning will be able to earn two very special rewards: the Mini Mogul NM-1 minipet, and Darth Hexid, a Sith companion who delights in crushing all opposition. Read on for more details about these rewards and how you can earn them!
Mini Mogul NM-1 Minipet
A miniaturized version of the battle walker employed by Supreme Mogul Karagga the Hutt in the infamous "Karagga's Palace" Operation, the Mini Mogul NM-1 is the quintessential Hutt Cartel creation. Constructed of only the most lavish materials, built to follow its master without question or hesitation, and elegantly appointed with the latest fashionable accessories, this minipet is sure to draw the envy of less-fortunate galactic denizens everywhere you go. You can earn this minipet by simply logging in and joining the fun between November 8 - 27, 2017. Look for your minipet in your in-game mail on November 28th.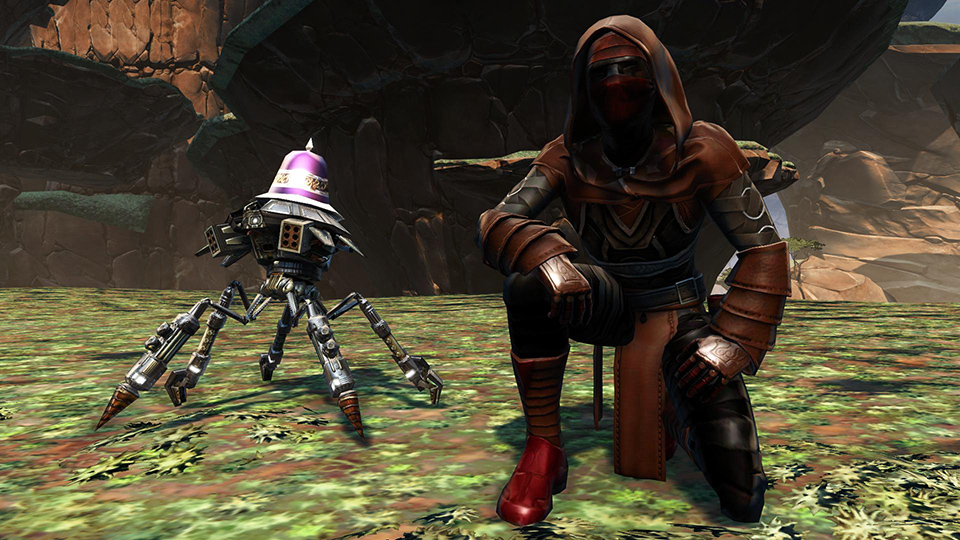 Darth Hexid Companion
Tormentor of the weak and bane of all who challenge her, Darth Hexid has earned a fearsome reputation in the many battles between the Sith Empire and the forces of Zakuul. Eager to face greater challenges and expand her infamy, Hexid seeks a partnership with someone who takes on the deadliest enemies the galaxy has to offer: the Alliance Commander. Fighting by your side, Hexid is sure to be a powerful asset… if you can condone her ruthless methods. Darth Hexid will join forces with players who complete three PvE or three PvP missions through Group Finder between November 8 - 27, 2017. Beginning November 28th, you can recruit Darth Hexid as part of a mission on the planet of Odessen once you complete the Knights of the Eternal Throne expansion story. If you'd like to battle with Hexid by your side immediately, you can unlock her as a companion at any time via your in-game mail. Doing so won't prevent you from playing through her recruitment mission.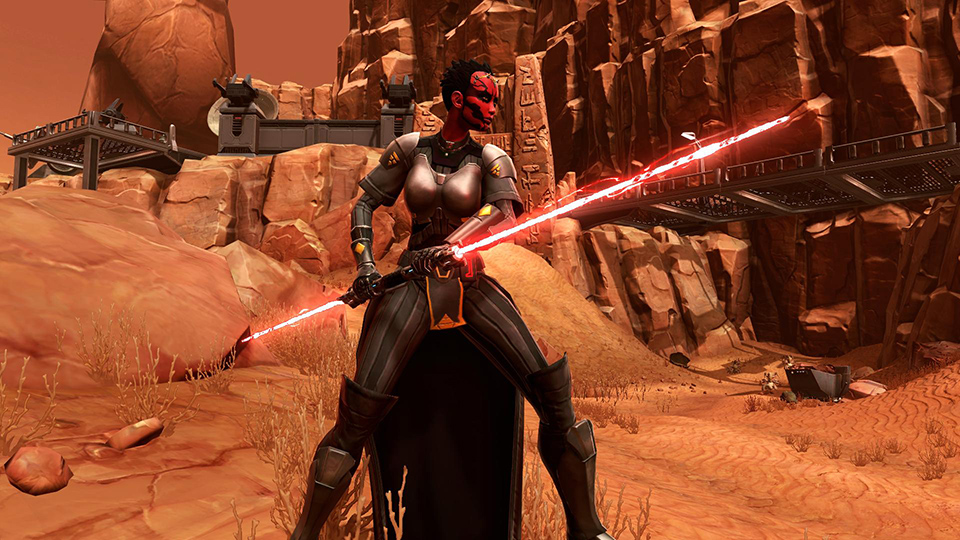 United Forces Update and Beyond
United Forces is just the beginning of the exciting activities coming to Star Wars: The Old Republic this fall. You can learn more about the update by checking out the United Forces blog and learn about the full range of awesome updates coming in the recently-released Fall Roadmap. Be sure not to miss out on these special rewards and join us in the galaxy far, far away when United Forces goes live on November 8, 2017!
May the Force™ be with you!