News Articles
08.29.2017
Precious Cargo Pack: Now Live on the Cartel Market
Get your hands on some Cartel Coins!
Get your hand on the newest gear – the Precious Cargo Pack is now live on the Cartel Market. Tame one of Umbara's most fearsome predators, equip a shadowy weapon customization, and more. Plus, rest and recharge from an epic #SummerOfSWTOR with iconic regen gadgets – available all week long! Let's take a closer look at what this week has to offer:
PRECIOUS CARGO: NEW ITEM PACK
GOES LIVE: Tuesday, August 29
Upgrade your gear to survive the wilds of Umbara – unlock your very own Swamp Slybex and Obsidian Mantorr beasts, equip your weapons with the Indigo Fog customization, and more. Get yours at special discount prices before Tuesday, September 5:

Precious Cargo Pack

300 Cartel Coins

NOW 200 CARTEL COINS

Hypercrate: 26 Precious Cargo Packs

7,020 Cartel Coins

NOW 4,680 CARTEL COINS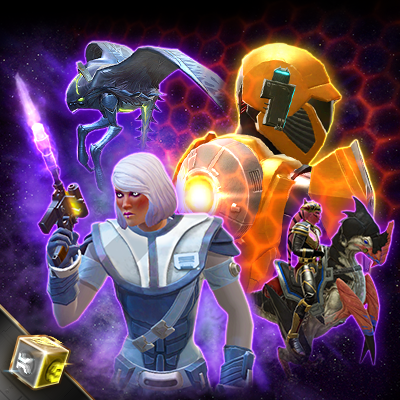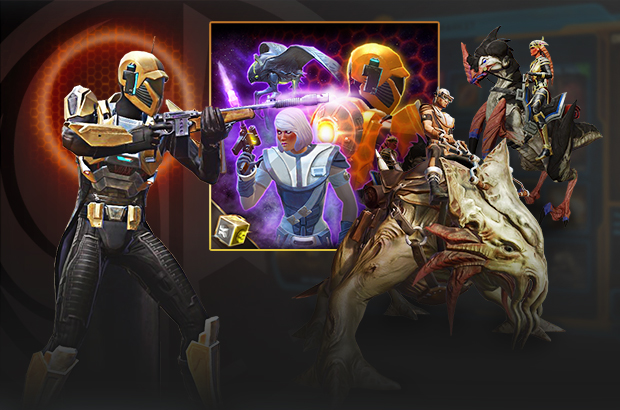 POCKET SARLACC: REST & RECHARGE ITEM
GOES LIVE: Tuesday, August 29 – Tuesday, September 5 – 2,400 Cartel Coins NOW 2,000 CARTEL COINS
Summon one of Tatooine's most feared creatures, the legendary Sarlacc! Recharge your health before the coming battles.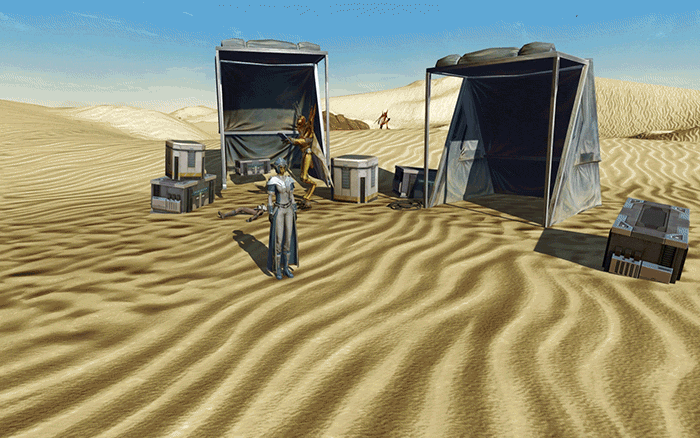 KAI ZYKKEN'S UNPARALLELED LOG MOUNT: REST & RECHARGE ITEM
GOES LIVE: Tuesday, August 29 – Tuesday, September 5 – 800 Cartel Coins
This

crudely-designed

hand-crafted, artisan-forged speeder is a

deathtrap

miracle of modern machinery,

pedelled

generously distributed by one of the Outer Rim's most

notorious con-artists

enlightened philanthropists. It will literally take you

nowhere

anywhere your galactic adventures may lead!

**Edits by Kai Zykken