News Articles
08.01.2017
Cartel Market Specials: Week of August 1, 2017
Get your hands on some Cartel Coins!
Unleash the Dark Side of the Force with a Sith-themed gear bundle, plus a legendary battle mask and weapon customization! Let's take a closer look at what this week has to offer:
VINDICATED WARRIOR: DIRECT SALE GEAR BUNDLE
GOES LIVE: Tuesday, August 1 – 2,500 Cartel Coins NOW 1,875 CARTEL COINS
The ultimate starter kit for a rising Sith Apprentice. Each Vindicated Warrior Bundle includes the complete Revanite Vindicator Armor Set, a collection of Imperial-forged Lightsabers, and one of the Empire's most popular land-speeder models.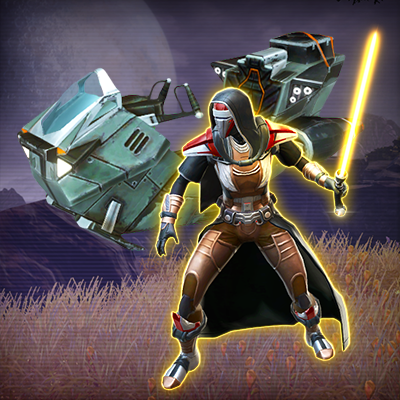 STALWALT LEADER: LAST CHANCE ITEM PACK SALE
ONE WEEK ONLY: Tuesday, August 1 - Tuesday, August 8
Last week to gear up with the popular Stalwart Leader Pack - get yours at special blowout prices! Acquire the iconic Silent Warden and Resourceful Engineer armor sets, plus the unstoppable Dread Behemoth tank - before it's too late!

Stalwart Leader Pack

300 Cartel Coins

NOW 150 CARTEL COINS

Supercrate: 5 Stalwart Leader Packs

1,500 Cartel Coins

NOW 712 CARTEL COINS

Hypercrate: 26 Stalwart Leader Packs

7,800 Cartel Coins

NOW 3,510 CARTEL COINS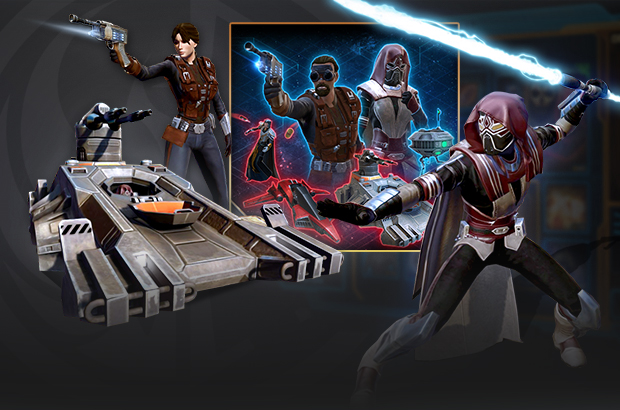 DARK SIDE WEAPON CUSTOMIZATION: DIRECT SALE TUNING
ONE WEEK ONLY: Tuesday, August 1 - Tuesday, August 8 – 2,400 CARTEL COINS
Show your mastery of the Force with this fearsome weapon customization, which will emit a noticeable Dark Side aura from Blasters, Rifles, and Lightsabers.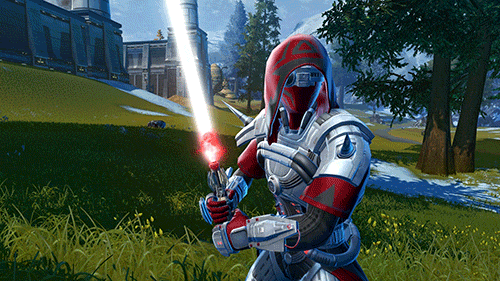 MASK OF NIHILUS: DIRECT SALE ARMOR
ONE WEEK ONLY: Tuesday, August 1 - Tuesday, August 8 – 1,000 CARTEL COINS
Put on this fabled mask and harness the power of a legendary Dark Lord. Will you carry on his legacy and purge the galaxy of the Jedi Order?