News Articles
06.27.2017
Strike fear on the Battlefield with the Dread Warlord Cartel Pack
Get your hands on some Cartel Coins!
The first Cartel Pack of the Summer is here, and we're excited to share the newest in-game armor, mounts, weapons, and more with you. Get ready to unleash your inner DREAD WARLORD! Let's take a closer look:
DREAD WARLORD: NEW ITEM PACK
GOES LIVE: Tuesday, June 27
Take aim with the exotic Wentross Bowcaster, speed your way across the galaxy with the Kurai Intimidator, and much more! Get yours at special discount prices before Tuesday, July 4:

Dread Warlord Pack

300 Cartel Coins

NOW 250 CARTEL COINS

Supercrate: 5 Dread Warlord Packs

1,500 Cartel Coins

NOW 1,185 CARTEL COINS

Hypercrate: 26 Dread Warlord Packs

7,800 Cartel Coins

NOW 5,850 CARTEL COINS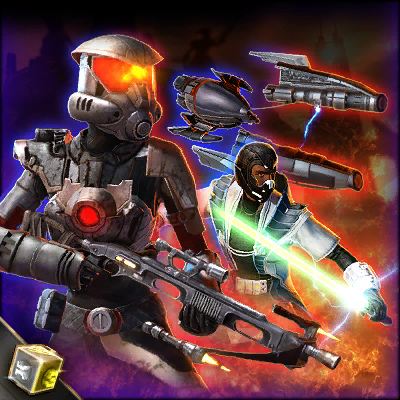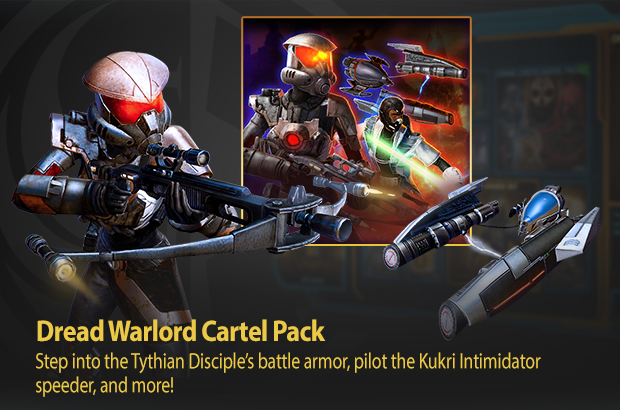 THEXAN ARMOR: DIRECT SALE ARMOR
ONE WEEK ONLY: Tuesday, June 27 - Tuesday, July 4 – 1,440 Cartel Coins NOW 648 CARTEL COINS
Don the battle armor of Zakuul's most revered, fallen prince. Available this week only at 55% off.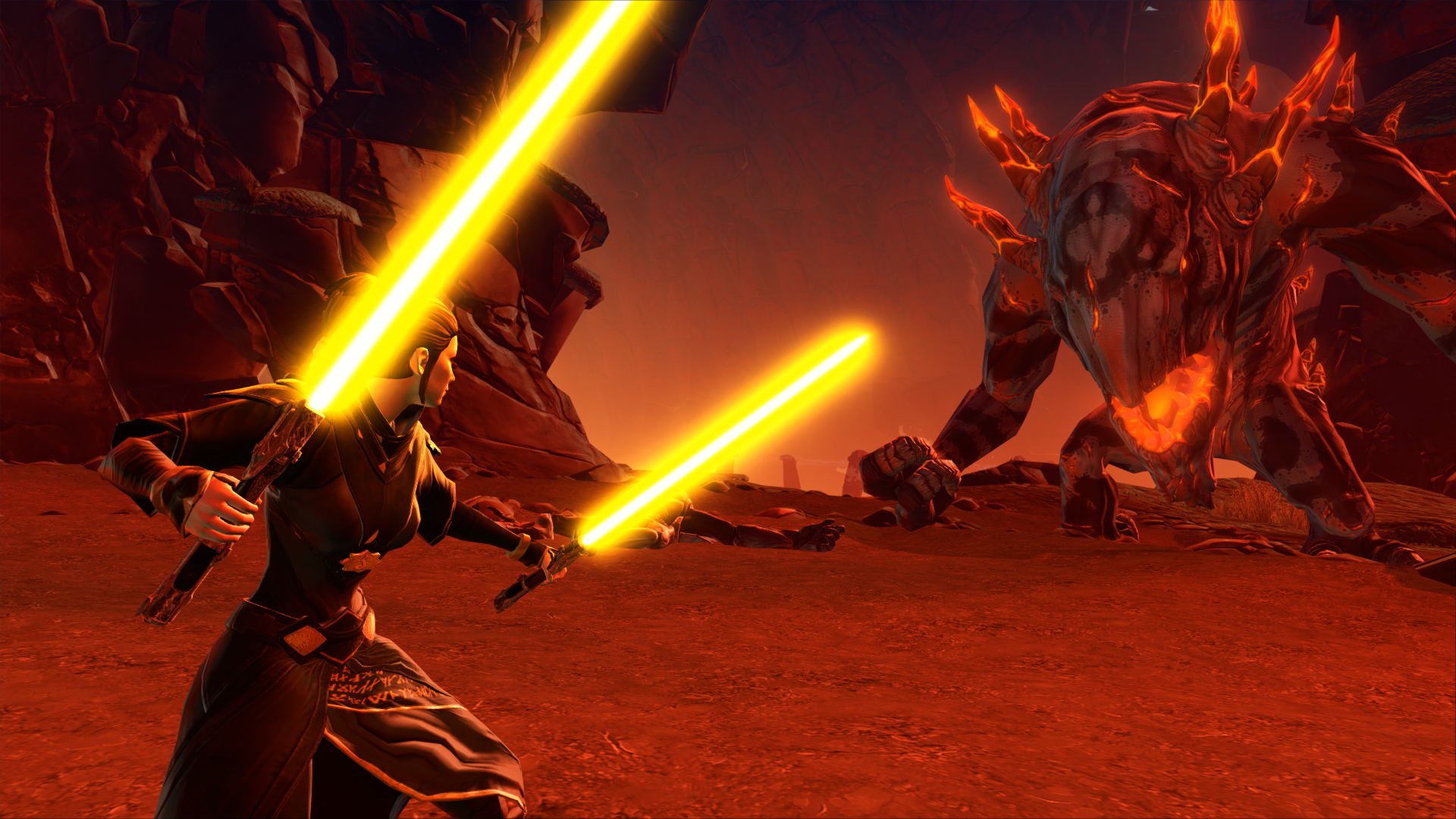 CHARACTER RENAME: DIRECT SALE UNLOCK
ONE WEEK ONLY: Tuesday, June 27 - Tuesday, July 4 – 1,200 Cartel Coins NOW 600 CARTEL COINS
If your characters are in need of a fresh name change, this is the week to do it! Get it HALF off before July 4.