News Articles
08.06.2013
Purchase Cartel Coins In-Game – Coming Soon!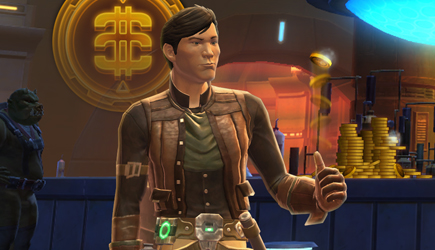 Get ready to purchase Cartel Coins from inside the game! We're working on a more convenient way for you to purchase Cartel Coins directly from the Cartel Market.
Plus, Subscribers will have a limited-time opportunity to save 50% on their first in-game purchase of Cartel Coins!
Check back for more details in the coming weeks and get ready for big savings!
Stay connected to www.StarWarsTheOldRepublic.com or find us on Facebook, Twitter, and YouTube!