News Articles
10.15.2012
Star Wars™: The Old Republic™ Encyclopedia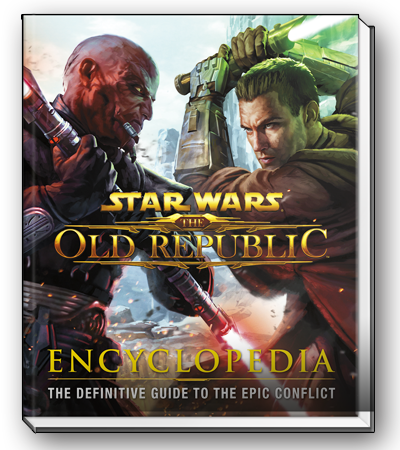 BioWare and LucasArts are excited to announce that the Star Wars™: The Old Republic™ Encyclopedia from DK Publishing is now available for purchase. Step into The Old Republic™ universe through the pages of this stunning and detailed encyclopedia. Discover the ancient secret tombs on Korriban, confront the galaxy's most lethal aliens, and learn about the true origins of the Jedi and Sith – and their eternal struggle for the fate of the galaxy.
Showcasing stunning artwork and in-depth knowledge of the characters, weapons, vehicles, events, and planets within The Old Republic, this encyclopedia is the ultimate comprehensive guide to the turbulent and fascinating world featured in the game. The encyclopedia also gives greater details on the entire Old Republic era, a dark and troubled age over 3,600 years before the rise of Darth Vader.
Purchase the book through Amazon, Barnes & Noble, BAM, and other retailers and get ready to embark on your own personal Star Wars™ saga with each page you turn!
For more information, visit the book's official website.
Also, don't forget that you can stay up to date on the latest news and announcements on Star Wars™: The Old Republic™ through Facebook, Twitter, and YouTube!