News Articles
09.06.2012
Game Update 1.4: Terror From Beyond is on Public Test Server!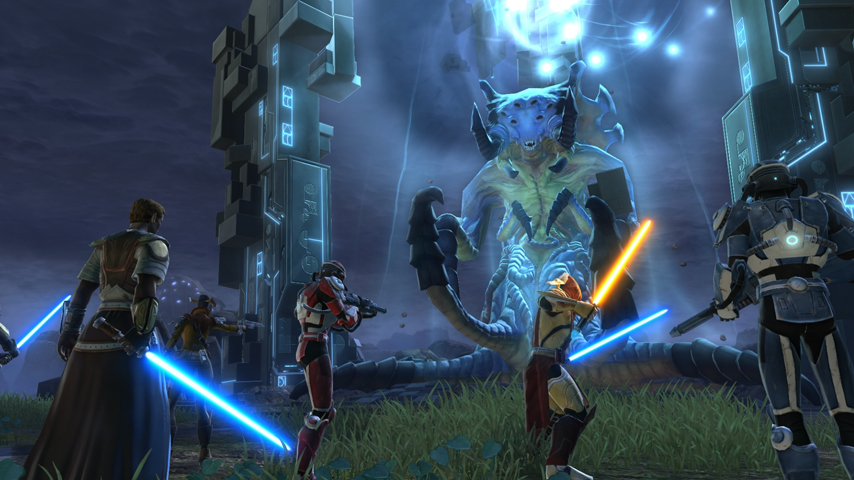 Game Update 1.4: Terror From Beyond is coming to live servers in a matter of weeks, bringing with it new features and an exciting new high-level Operation.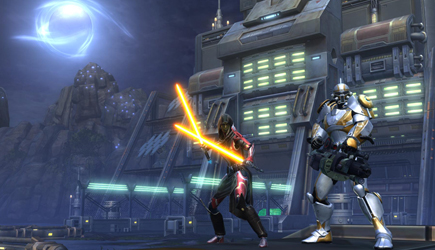 Operation: Terror From Beyond will take you to the remote world of Asation where the ancient alien race known as the Gree have been guarding dangerous archaic technologies that were abandoned long ago.. The Secrets of the Gree have been kept safe on Asation for centuries, but all that has changed. The mysterious Sith Lords known as the Dread Masters have found a way to unlock the ancient Gree Hypergates, opening a door to an unknown place and an unspeakable horror that now threatens the entire galaxy. It will be your mission to close the portal before it's too late and to destroy whatever gets through.
In addition to the new Operation, Game Update 1.4 includes several other new features, including:
New Weapons and Armor – Upgrade your characters' effectiveness and appearance with the Legendary Dread Guard gear.
Improved Group Finder –Join a group for an Operation or Flashpoint and return to your previous location when you've completed the mission.
Unify Colors for Companions – You can now select an option to match all your companion's gear to his or her chest piece for a more stylish look.
New 'Facial Expression' Emotes – A new set of slash commands will allow you to set your character's expression. Let the rest of the galaxy know how you really feel.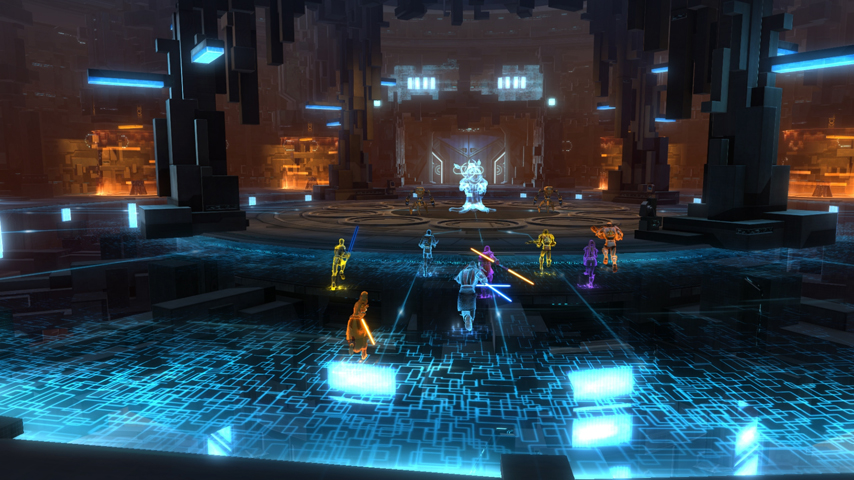 For those of you that already have high level, copied characters on our Public Test Server, we encourage you to explore the New Operation and the other new features on the Public Test Server right now. Get on, check everything out, and give us your feedback by posting on the Public Test Server forum. Unfortunately, we won't be able to offer the ability to copy characters for this test. Be sure to visit the Star Wars: The Old Republic Test Center to learn more.