News Articles
06.12.2012
Free Character Transfers Now Available On Select Servers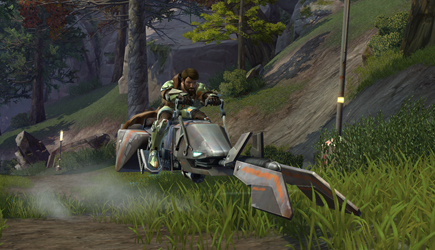 The initial character transfer service is now available, allowing qualifying characters to be transferred at no charge from selected origin servers to selected destination servers. This character transfer service will be available as long as is required to help maintain population balance across the service and create a better overall gameplay experience. Select servers will be eligible for free character transfers based on the player populations of the origin and destination servers.
To qualify for a free character transfer, a player must have a character on one of the selected origin servers and must meet the following requirements:
A player's account cannot be in a banned status.
The character being transferred cannot be a guild master; they must either resign as master or demote themselves to a lower guild rank to be transferred. (Guild rankings and status will not be transferred.)
To start the character transfer process, login to your account, click My Account and then click Character Transfers in the left hand menu. From there you will be able to select Start a Character Transfer and see if you have any characters eligible for transfer to selected servers.
For guild members and masters, you will not be able to transfer your guild as a whole to your new server; instead you will need to reform it. If you have a guild bank, it will be re-granted to your new guild on your destination server by Customer Service. This is not an automatic process and you will have to contact Customer Service directly.
The character transfer service will be made available gradually, starting with a small number of the lowest population servers and adding more until all servers eligible for transfer are made available in the service. Eligible servers will be listed as they become available for transfers at www.swtor.com/transfer. This is to prevent potential server load issues. As a result, you may have to wait a short period before you can begin your character transfer.
After you confirm your character transfer request, it can take up to three hours for your requested characters to be transferred. During this period you will be unable to login to any of the characters that are being transferred, or any other character on that origin server. If you are playing one of these characters when you confirm your transfer, you will be logged off from that character and server until the transfer is complete.
You will be notified via email (to the email address registered on your game account) once your character transfer requests have been processed. The character transfer page will also be updated at that time.
Moving forward, we are committed to making improvements to the character transfer service to provide you with a great gameplay experience. For more information on the character transfer service, please read our FAQ on the character transfer service and our recent Community blog. You can also keep up to date on the latest news and updates about Star Wars: The Old Republic by visiting www.StarWarsTheOldRepublic.com, as well as joining us on Twitter and Facebook.