News Articles
12.20.2011
"Your Saga Begins" Launch Documentary
The day has arrived! We are excited to announce that Star Wars™: The Old Republic™ is on store shelves. This is an exciting day for all of us at BioWare and LucasArts, and to celebrate the launch of the game we want to show you all a short video. This documentary chronicles the development of the game, with members of the Star Wars: The Old Republic development team talking about the experience creating epic stories that allow players to live out their very own Star Wars™ fantasies in a galaxy populated with thousands of other players.
Be sure to watch "Your Saga Begins" now, and then pick up your copy of Star Wars: The Old Republic to explore iconic worlds and take on epic adventures with your friends.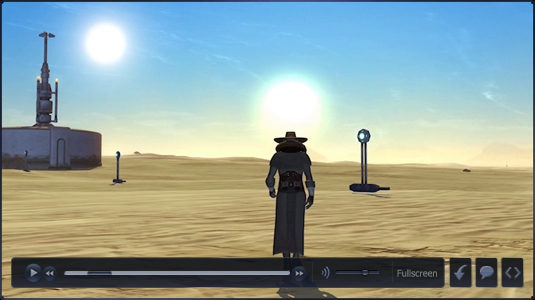 Let us know what you think on our forums, Facebook and Twitter. We want to thank each and every one of you for your continued dedication, passion and support over the past three years. While we're excited to finally see the game in your hands, this is only the first step on a long and eventful journey and we look forward to seeing you all each step of the way.
---