News Articles
03.25.2011
Jedi Knight Character Progression
As you progress in Star Wars™: The Old Republic™, your character grows more powerful, gains experience, discovers new skills, and acquires more advanced gear.
In this video, you'll get a sneak peek at how the Jedi Knight can evolve in The Old Republic. This is just a small sampling of the armors and skills available, but we hope this gives you a taste of how the Jedi Knight will look as he develops through the course of the game.
Leave a comment below, or let us know what you think in the Forums!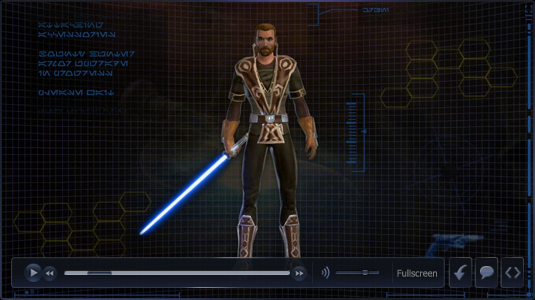 ---