News Articles
03.11.2011
PAX East Trailer: Fate of the Galaxy
We are pleased to present Fate of the Galaxy, a brand new trailer for Star Wars™: The Old Republic™ fresh from PAX East 2011.
Tension between the Republic and the Empire is running high. The uneasy truce established by the Treaty of Coruscant is quickly tearing apart at the seams, and a return to all-out war has begun in all but official terms. A new generation of heroes, both light and dark, emerges to face the difficulties of these chaotic times, and fight for the fate of the galaxy in this most desperate age.
This trailer, created using in-game footage, is the first update you'll see from PAX East this year. Even if you can't join us on the show floor, please check back here tomorrow for more updates. Don't forget to follow us on Twitter or like us on Facebook to get more live updates from the show floor!
We hope that you enjoy Fate of the Galaxy now!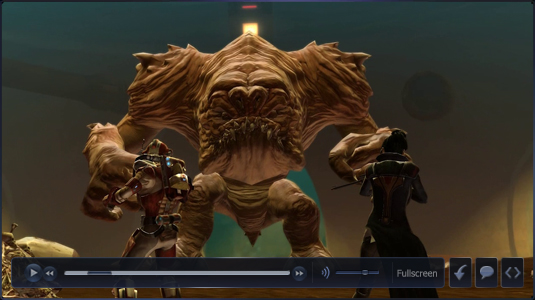 ---