Developer Blogs
07.05.2013
Bounty Contract Week
Got Blasters? Get Credits!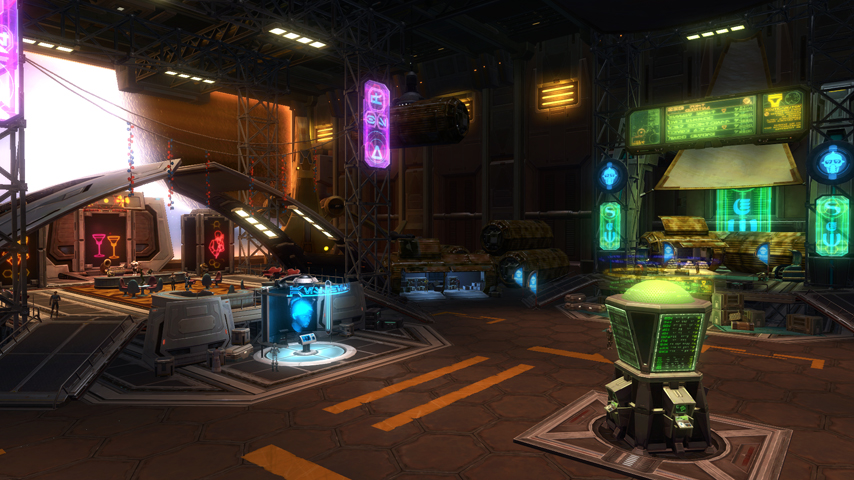 Once per Galactic Standard Month, the Bounty Brokers Association (BBA) posts a list of contracts in the Cartel Bazaar section of the Fleet. Each contract outlines the parameters of a bounty that has been posted on one of many planets across the galaxy, including contact information for the client who posted the bounty and a list of underworld contacts in the sector who may be persuaded to assist you in the hunt. Targets include members of crime syndicates, violent gangs, and various other law-breaking entities. High-profile targets, designated "Kingpins," may only be hunted through Kingpin Contracts, which are entrusted to professionals who have a proven track record with the BBA.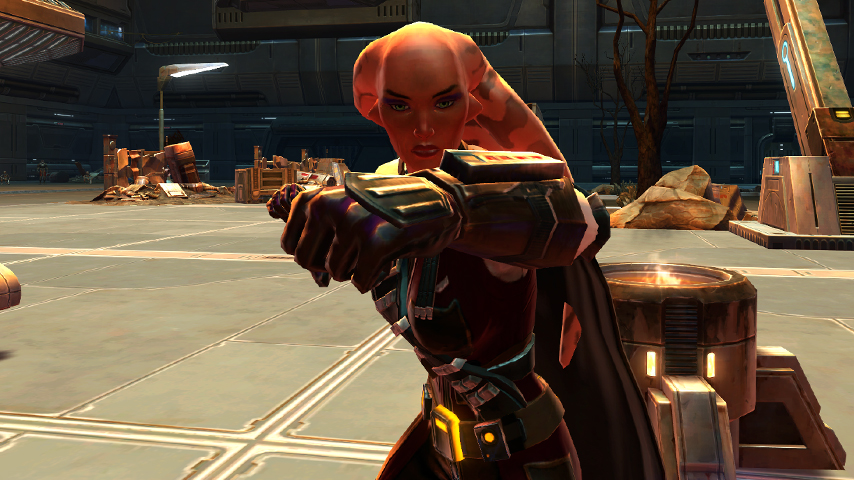 Bounty contracts will take you far and wide in the search for your target, but the BBA Mission Terminal allows you to select the specific planet on which you wish to hunt. Each day, you may sign up for one standard contract and one Kingpin Contract, and each may take you to a separate planet. Completion of a contract requires the death or capture of your target, but you will also be rated on your investigative technique and your aptitude for handling BBA underworld resources.
The Bounty Broker's Association is an unaffiliated corporate conglomerate that exists to streamline and standardize the process of posting and fulfilling bounty contracts. Contracts are available to characters at level 15+, and although contracts on some planets have a minimum level requirement, each contract will scale its difficulty and rewards to your level.
Look for this event coming in the middle of August.
Happy hunting!