News
09.06.2023
Game Update 7.3.1 is live!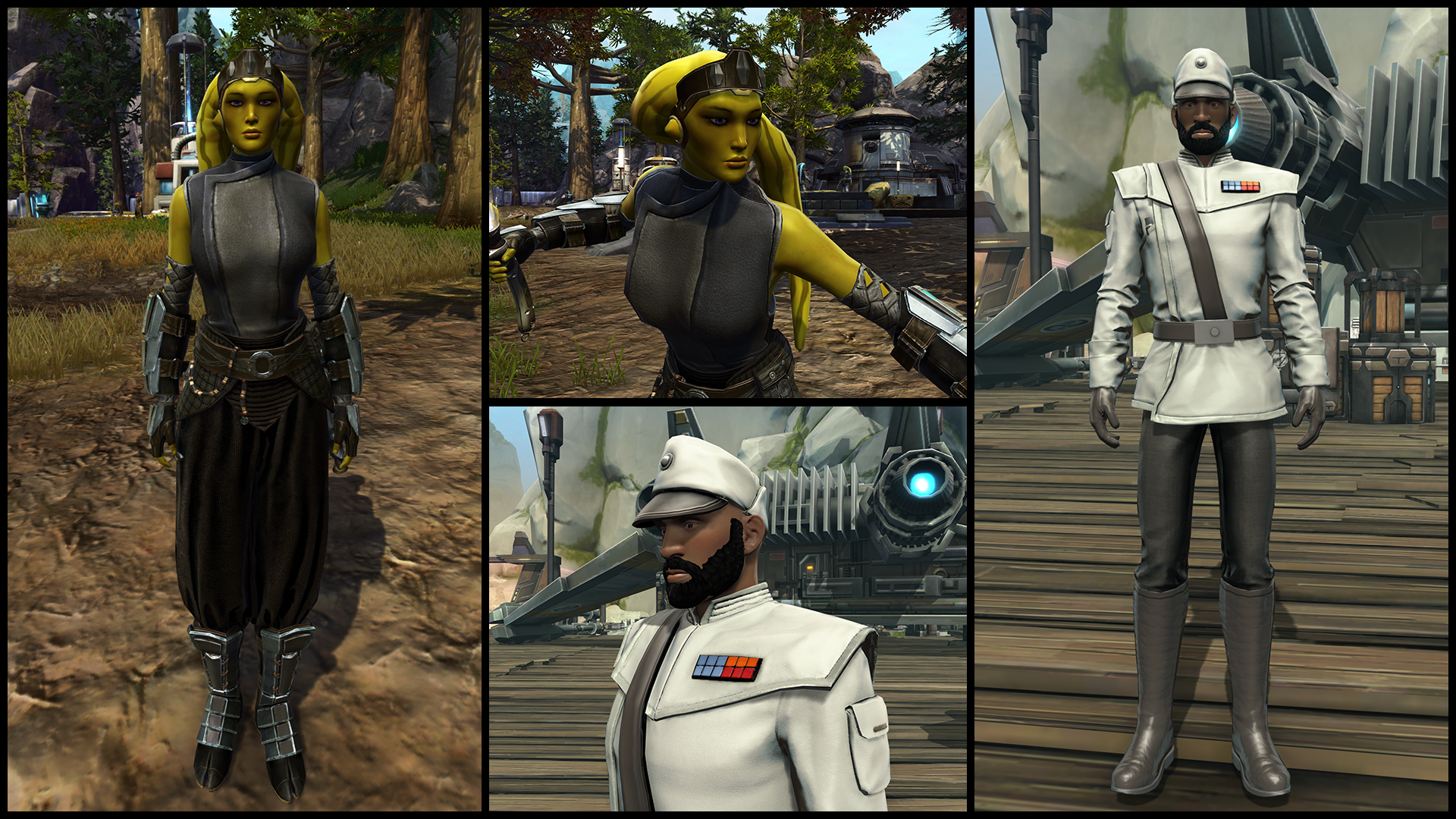 With Game Update 7.3.1, players may begin earning rewards from the Galactic Season 5, "Confidence in Power" and will see UI/UX updates for our overlay and HUD maps. Details on what players can expect from this new update are below!
Galactic Seasons: Season 5, "Confidence in Power"
In previous seasons, players embarked on their storyline missions with a new companion. Season 5 introduces a new way to engage with the story told in Galactic Seasons, with story progression now a part of the Galactic Seasons rewards. Players will unlock new story missions as they progress through the reward track, with the final mission granted at Season Level 40.
We are also adding new objectives that will involve companions being set to specific roles, Space Missions, and Operations. There are more objectives available for players who are Subscribers or have Preferred accounts. All the details can be found here.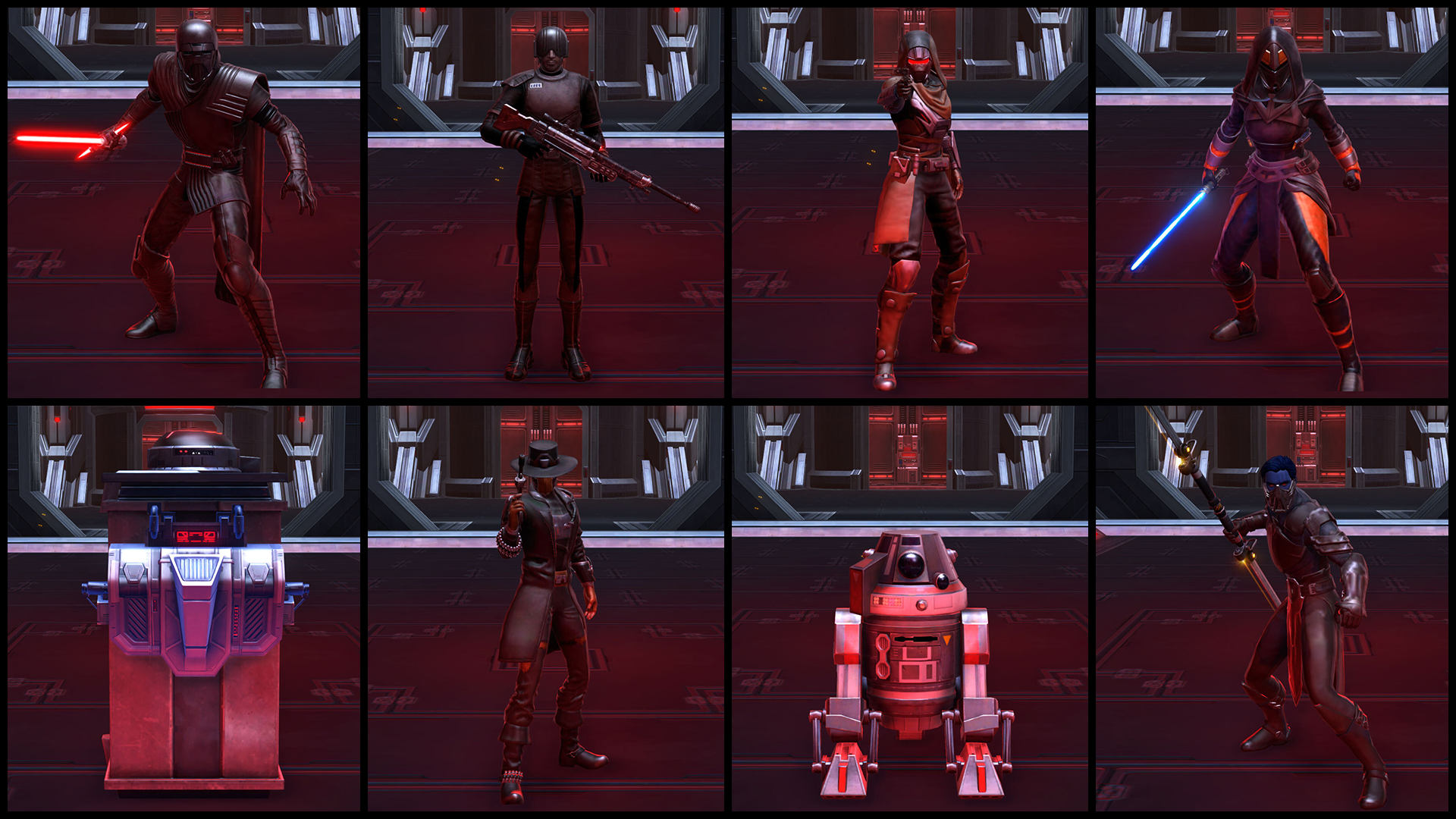 (Decorationss that can be earned from the GS5 reward track or bought from the vendor. From top left to right - Dark Marauder Soldier, Imperial Lieutenant Officer, Wasteland Tech Crackshot, Imperial Reaper Combatant)
(Bottom left to right - Depository of Dark Wisdom, Outer Rim Drifter Gunslinger, 3V-1L, Resilient Warden Gladiator)
Mapping improvements
Players will see various UI/UX improvements to our in-game overlap and HUD maps including:
The Quick Travel Ability will no longer open a separate travel map but the world map instead and it will display the Quick Travel points next to your mission objectives. These icons will also be present on the HUD Overlay Map and the Minimap.

A magnifying cursor has been added

Travel abilities now show up at the bottom of the overlay map

Exploration missions have been added to Map Filters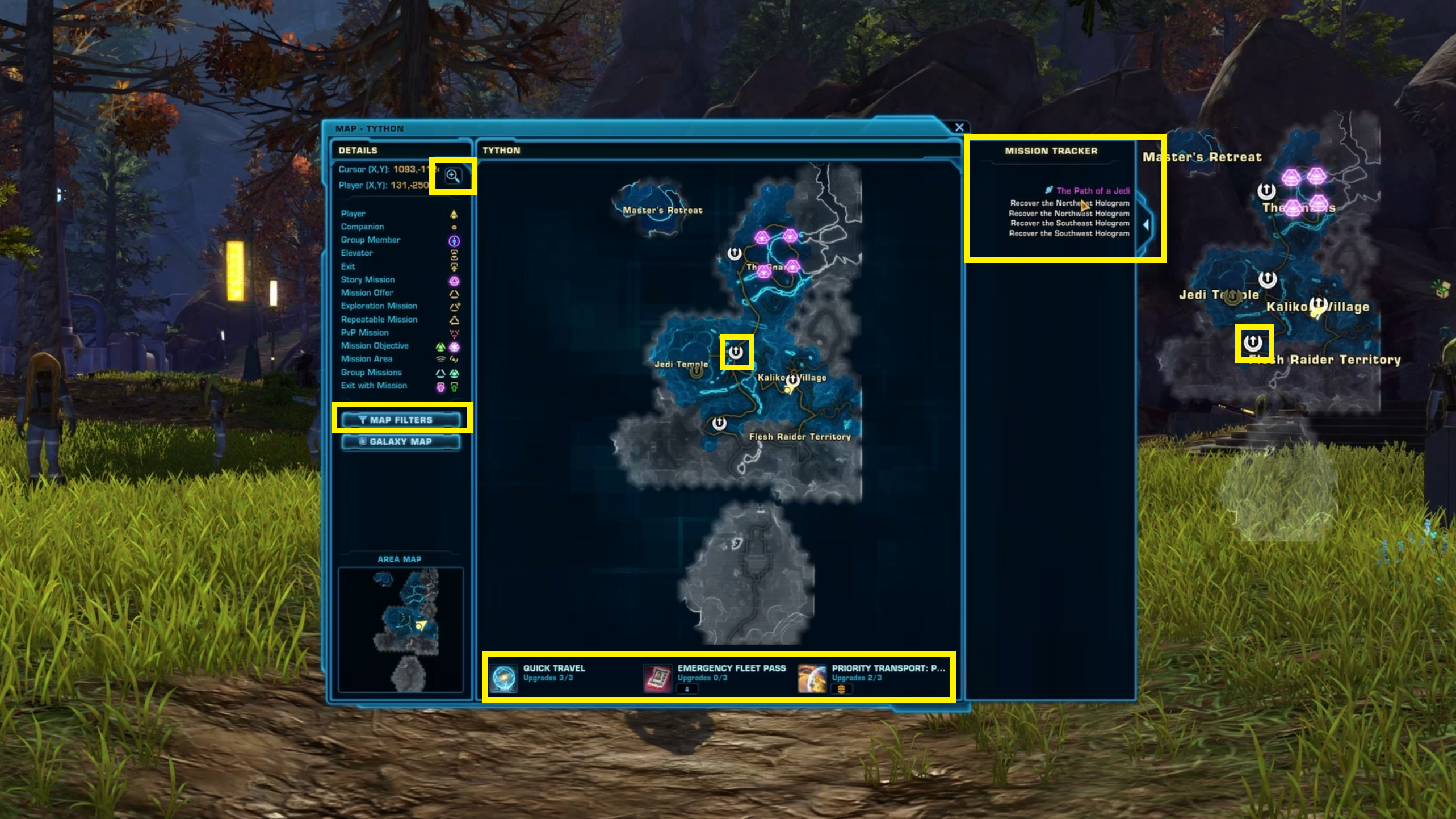 For a full list of improvements, please see the 7.3.1 patch notes found here
Balance Changes and Fixes
Players will also see multiple class changes and fixes across the board updating cooldowns, baseline abilities and more. Details can be found in the patch notes here.
New to the Cartel Market
Lightsabers and armor sets inspired by Ahsoka and Grand Admiral Thrawn have been added to the Cartel Market, inspired by Star Wars: Ahsoka on Disney+! New "inspired by" tabs have been added to the Cartel Market window to make it easier for players to find these special items.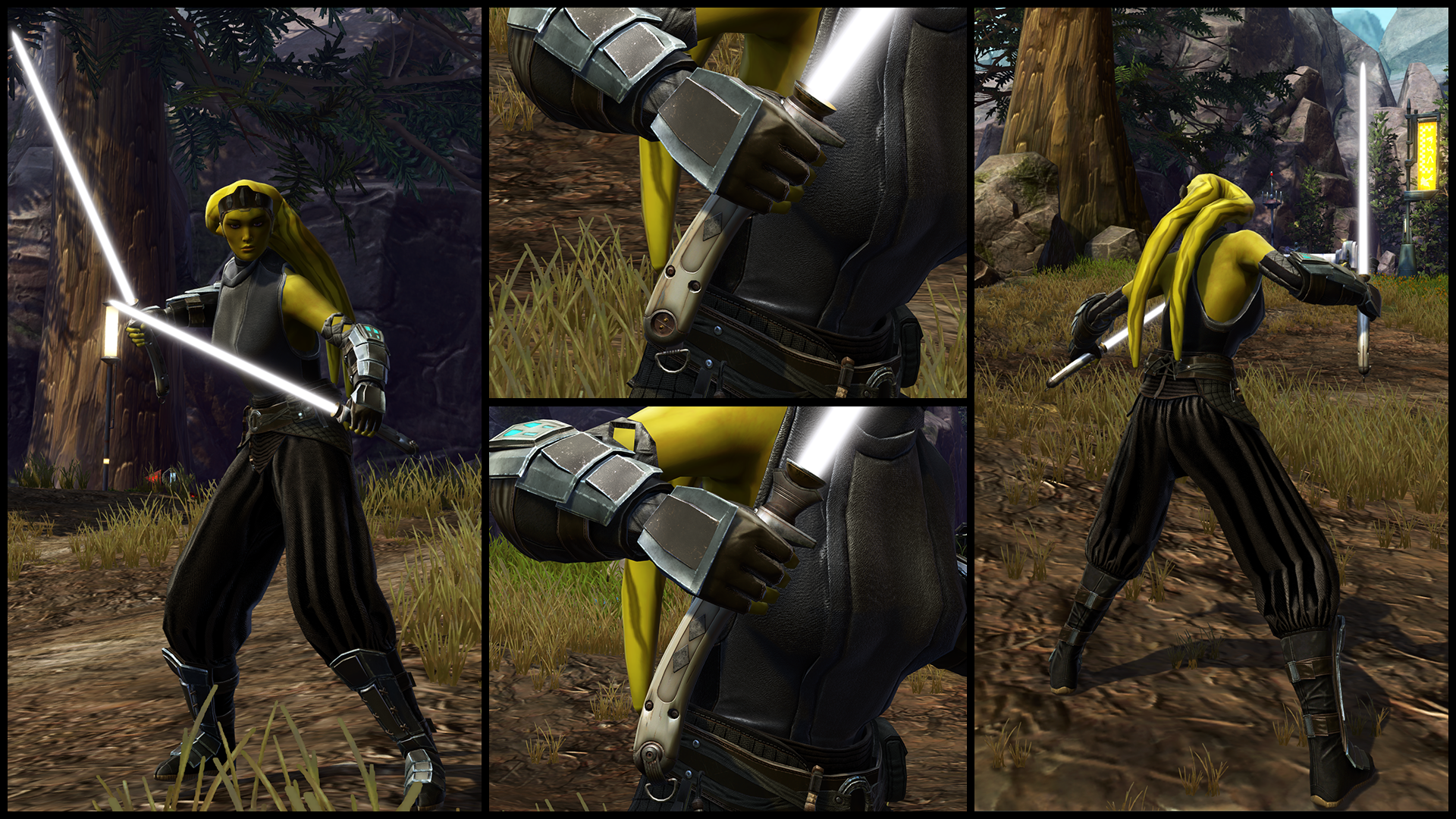 (Expatriate's Armor, Lightsaber, and Shoto Lightsaber hilts inspired by Ahsoka. Note: The lightsabers are not exclusive to the main or offhand weapon slot.)
(Elite Tactician Armor set inspired by Thrawn)
For a full list of patch notes for Game Update 7.3.1, please visit this page. See you in game!