News
08.11.2023
Game Update 7.3.1 is coming soon!
With Game Update 7.3.1, players can expect the launch of Galactic Season 5, UI/UX updates for our HUD and world maps, and special weapons and armor sets coming to the Cartel Market. Below is a brief overview of the features coming with this update. More details will be provided at a later time.


Galactic Seasons: Season 5, "Confidence in Power"
The new Galactic Season will begin with the launch of 7.3.1, so players will be able to immediately progress through the new reward track. Season 5 introduces a new way to engage with the story told in Galactic Seasons. Rather than tying narrative progression to companion influence, story progression is now part of the Galactic Seasons rewards track. Players will unlock new story missions as they progress through the reward track, with the final mission granted at Season Level 40. Additionally, instead of receiving a new companion, players will interact with several new characters, like an oddly enthusiastic astromech named 3V-1L, while making dialogue choices that affect gameplay. Under the command of a mysterious Master, 3V-1L will test the player through a series of trials, to see if they are worthy of the Master's teachings of the "dark side". Whether this is a prank or a serious threat, the player must decide how deeply they will commit to these "dark" trials to uncover the truth.
We are also adding new objectives that will involve companions being set to specific roles, Space Missions, and Operations. There are more objectives available for players who are Subscribers or have Preferred accounts. More details will be shared at a later time!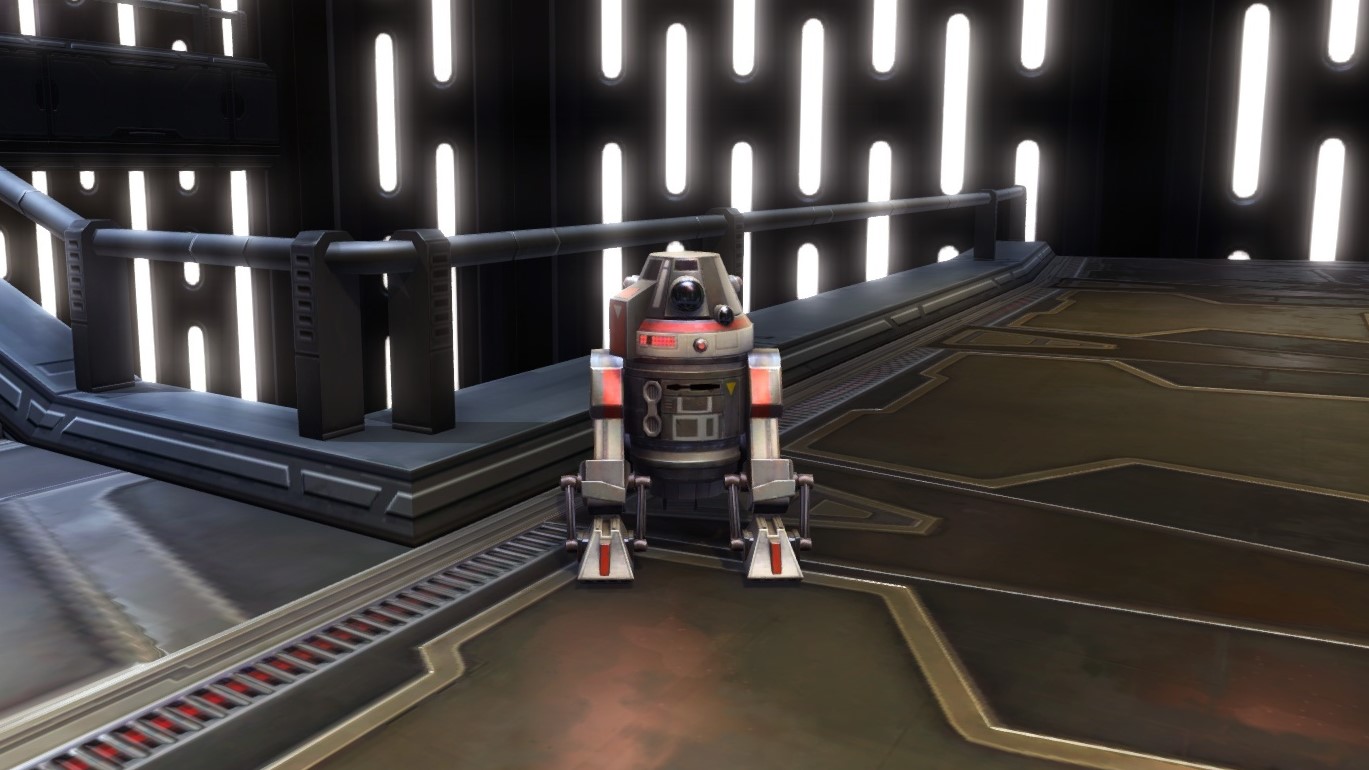 (3V-1L pictured above)


Mapping improvements
Players will see UI/UX improvements to our HUD and World Maps. Most notably, we've improved the quick travel (QT) flow to be more informative. The QT Ability will no longer open a separate travel map but the world map instead and it will display the QT points next to your mission objectives. These icons will also be present on the HUD Overlay Map and the Minimap.
There are a number of other UI/UX improvements that were made and they will be covered when we publish the 7.3.1 patch notes!
Additionally, we will be adding a host of exciting new offerings to the Cartel Market! Keep an eye out for more details in an upcoming Cartel Market article.
Game Update 7.3.1 will be launching late August/early September! More details on the content above and the exact release date will follow in the coming weeks, so stay informed by keeping an eye on our forums and social channels.