News
11.03.2021
Facing Down the R-4 Anomaly Operation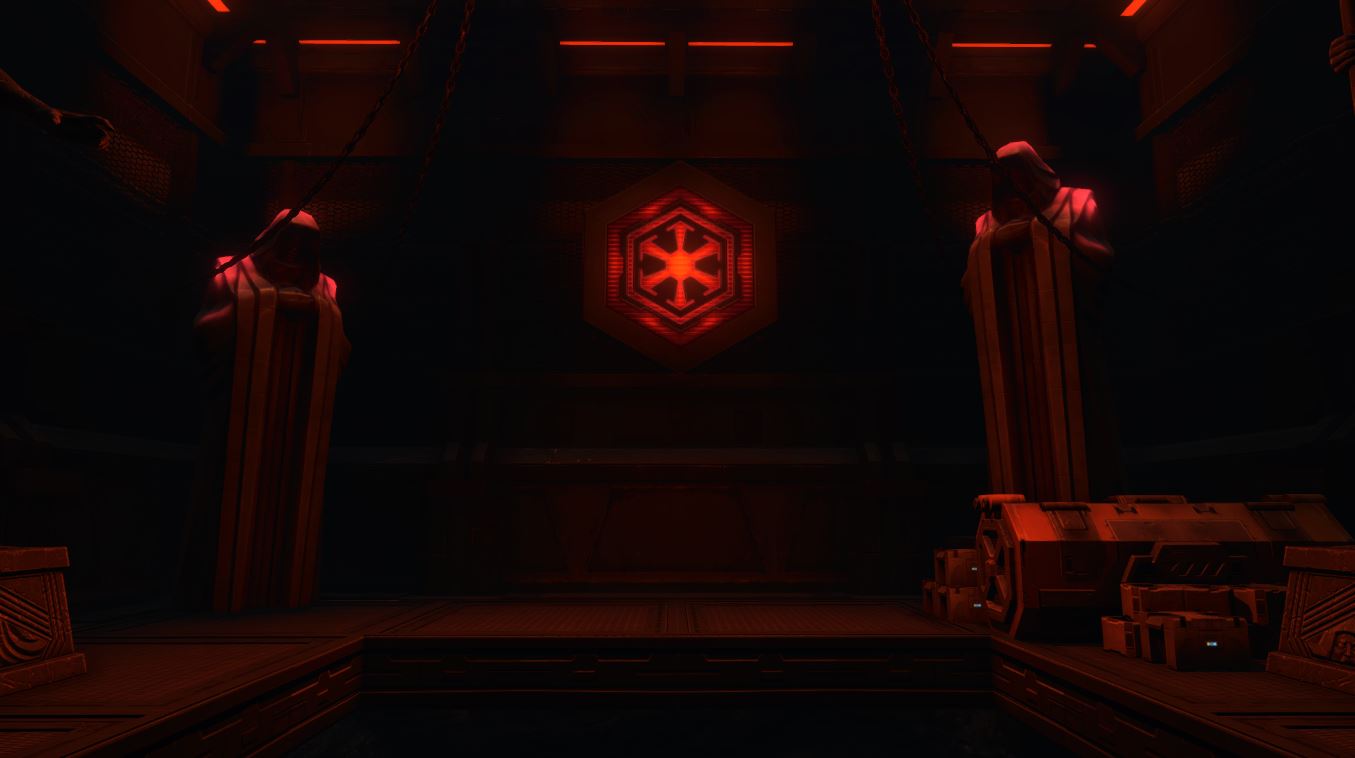 In our upcoming expansion, Legacy of the Sith (7.0), we are changing how players gear their characters and how they grow in power over time. You can check out all of the details about these changes in our Legendary Items and Itemization in 7.0 blogs.
The greatest challenges we offer in STAR WARS™: The Old Republic™ are large group encounters called Operations. As we announced back in July, the next Operation coming to SWTOR is the R-4 Anomaly, where an obscure Sith cult harvests technology from an ancient weapon of terrifying power.
Ultimately, our goal is to ensure players have the best end-game experience possible. To help us achieve that goal, we're planning two changes for the R-4 Anomaly Operation.
First, the R-4 Anomaly Operation will only be available in the 8-player mode. The vast majority of our Operations are run in 8-player groups, so we are focusing on enhancing and carefully tuning 8-player mode for the R-4 Anomaly and all future Operations. Existing Operations will still be available in both 8 and 16-player modes.
Second, we're staggering the release of the Operation and the release of the expansion. As noted in the linked articles above, there are a number of gearing changes coming in 7.0, and we want to make sure players have ample time to gear up their characters, settle into Combat Styles, and get their groups ready for the next great threat to the Galaxy. But players won't have to wait long for the Operation; with Legacy of the Sith coming Holiday 2021, we're targeting January 2022 to release the R-4 Anomaly Operation.
This staggered release also allows us to quickly put our "players should continuously grow in power" gearing philosophy into practice. Players can expect new gear to acquire when the Story and Veteran modes for the R-4 Anomaly Operation become available!
Our goal is to get the R-4 Anomaly Operation on PTS shortly after the 7.0 PTS wraps! We can't wait for players to take down this new threat to the galaxy. Stay tuned to SWTOR.com for more updates!


-The SWTOR Team