News
03.12.2019
Game Update 5.10.2 'Heralds of Victory' Is Coming!
When Game Update 5.10 'Jedi Under Siege' launched, guilds received a boost in the form of new guild leveling and PvP challenge systems, as well as new management tools. Seeing guilds flourish from this, with Game Update 5.10.2 'Heralds of Victory', we are planning to add even more for guilds!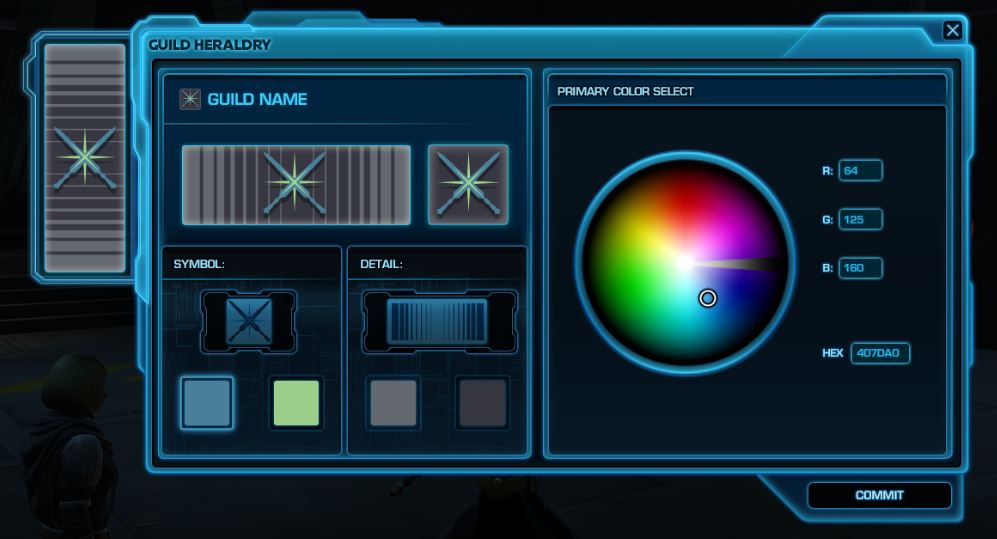 This new feature is called Guild Heraldry and it will be another tool for guilds to rally behind! Each guild can create their own emblem to represent them throughout the game. Between the combination of icons, background details, and variety of colors, guilds will be able to create something truly unique. A guild's emblem will be displayed in the general guild window, on the conquest planetary leaderboards, and many other places!
On top of that, there will also be a general quality of life improvement as the Preview Window been dramatically improved!
Characters are now displayed on mounts instead of to the side.
New animation button!
Unlocks like emotes, moods, and rest-and-recharge abilities are now able to be previewed.
Visual effects are better displayed.
The window now will have a panel showing what combination of gear is currently being shown.
Leading up to the release of 'Heralds of Victory', there will be additional articles that will go more in-depth about these changes that you can expect to see soon. If you want to see these changes now, they are currently live on the Public Test Server for all subscribers and instructions for accessing these are below. To get additional information on the PTS status, timing, and to give your feedback, be sure to head to the PTS Forums
To access the Public Test Server:
Log in to the Star Wars: The Old Republic launcher using your username and password.
Click the Settings button (gear) in the bottom left corner of the launcher
Under "Enable Public Test Server Access", select "Yes"
Click "Save"
Now the bottom left corner will have two buttons: select the new button next to settings
Under "Pick an Environment" select "Public Test"
Click "Next" and you will begin patching on the Public Test Server*
Click "Play"
To transfer your character to the Public Test Server, follow these instructions:
Log into www.swtor.com.
Click on your account name in the top right-hand corner of the site.
Click "My Account."
In the left column, scroll down and click the link entitled "PTS Character Copy."
Select the server and then the character that you wish to copy from.
Click the "Copy Character" button.
The site will display the current status of your character copy at the top of the page. Additionally, you can click the "View your character transfer history" link to see if the copy has completed.
Your feedback and participation are truly appreciated! Join your most trusted allies and make your mark on the galaxy with 'Heralds of Victory' fully launching in April 2019.