News Articles
07.17.2014
Customize a Dromund Kaas Apartment with Fansite OotiniCast on Twitch!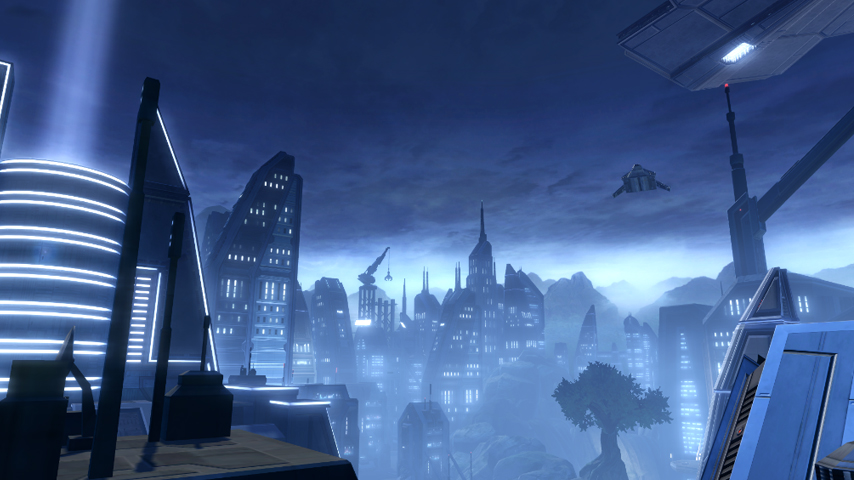 Join us this Friday, July 18th, for our next Galactic Living Twitch Stream as we show off a Dromund Kaas Skyrise Apartment with the OotiniCast Fansite!
From live tours of the various strongholds like the Nar Shaddaa Sky Palace to a behind-the-scenes look at the decoration items and tools, get an inside preview of all the ways you'll be able to customize your own stronghold in the new Digital Expansion, Galactic Strongholds.
WHERE:
WHEN:
Friday, July 18th @ 2:00PM PDT / 9:00PM GMT

WHAT:
First Look Preview: Customizing a Dromund Kaas Skyrise Apartment with SWTOR Fansite OotiniCast
STAY TUNED FOR THE NEXT STREAM AND TOPIC AT: www.twitch.tv/swtor OR www.swtor.com/twitch
Plus, get your own Nar Shaddaa Sky Palace when you join Subscriber Early Access beginning August 19th!
For more information, visit www.swtor.com/galactic-strongholds.
To play free now, visit www.swtor.com/play-free!
Stay connected through our Community Blog, Facebook, Twitter, YouTube and Twitch!