News Articles
02.12.2013
The Old Republic™ adds a new billing option!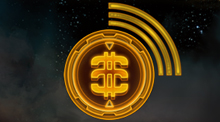 BioWare and LucasArts are excited to announce that, starting today, Star Wars™: The Old Republic™ is offering SMS billing in a limited number of countries through BOKU. The SMS billing option is now available in the following countries: Germany, France, Taiwan, South Korea, Brazil, Turkey, Poland, Russia, Ukraine, Czech Republic, Norway, Sweden, Belgium, Hungary, Spain, Australia, and The Netherlands.
SMS billing can only be used to purchase 450 Cartel Coins at this time. Carrier fees may be added to this purchase. Cartel Coins are a virtual currency used in the in-game Cartel Market to purchase gear, boosts and special value items. Visit the online store to purchase Cartel Coins.
We will look for opportunities to expand to other countries as SMS billing or other services become available, and will continue to explore additional billing options that offer value and convenience to our players globally.
As always, be sure to check StarWarsTheOldRepublic.com for latest updates and follow us on Facebook, Twitter, and YouTube.