News Articles
01.13.2012
Game Update 1.1: 'Rise of the Rakghouls' Coming Jan. 17th!
Today we are excited to announce Game Update 1.1 for Star Wars™: The Old Republic™ is coming January 17th! Called 'Rise of the Rakghouls,' this is the first of what will be many regularly-scheduled content updates for the game.
There are a number of additions to the game with Game Update 1.1. One of these is a vast expansion of the already-existing "Karagga's Palace" Operation. This addition will more than triple the size of the Operation as a whole! Playing through the expanded Hutt Hospitality Operation will test you and your allies' skills against Karagga's private army of bounty hunters and battle Droids before culminating in a massive final battle! Making your way through Karagga's palace will reward you with powerful new gear, and even more extravagant rewards for those who take on the Operations in hard mode!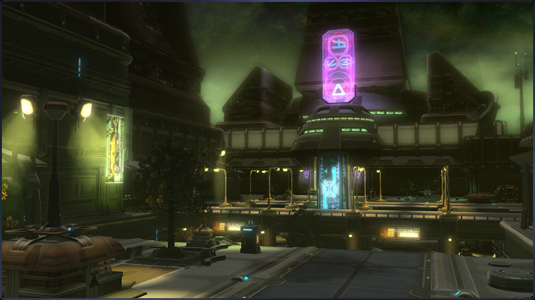 In addition to the expanded Operation, we are introducing a brand new Flashpoint entitled 'Kaon Under Siege'. This Flashpoint takes you and up to three of your allies to the planet of Kaon, which has been decimated by a mysterious outbreak of the Rakghoul virus. Fighting your way through hordes of the twisted monstrosities, you will have to locate a small band of survivors and learn the truth behind the outbreak. 'Kaon Under Siege' offers players the chance to experience a gripping new story while earning new gear! You can get a sneak peek of the brand new Flashpoint right now!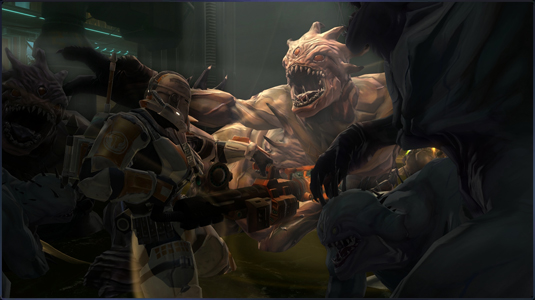 Also, check out our new "Game Updates" page. Over time, we will be adding information on upcoming game updates here! Finally, Game Update 1.1 will also include a number of bug fixes designed to help make your in-game experience much smoother. You'll be able to see all the details in the Game Update 1.1 patch notes, which will be posted on our Community Blog when the game update goes live on Tuesday, January 17th!
---