Community News
06.01.2012
Weekly Patch Notes Update: June 1st, 2012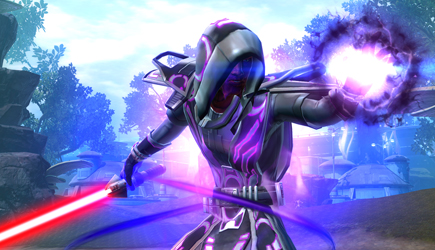 This week saw the deployment of patch 1.2.5. Some highlights from the patches include:
Corrected an issue that could prevent players from receiving mission credit upon defeating Soa.
After defeating Firebrand and Stormcaller, players now collect rewards from the Firebrand Battle Tank rather than a loot chest.
Level 50 PvP missions now grant 100 Warzone Commendations for daily missions and 300 Warzone Commendations for weekly missions.
First Strike: Players who abandoned this mission after Game Update 1.2 can now speak to T9-M6 on the Imperial Fleet to regain it.
Optimizations have been implemented that decrease instances of crashing to desktop.
When a companion is unavailable due to a player's class story, other Companion Characters will no longer become unavailable in the Crew Skills Window.
As our Game Director, James Ohlen, mentioned in this blog post, fixing issues is our priority and we will be making regular fixes on a consistent basis and emergency fixes as needed.
For the full list of patch notes, please visit the Patch Notes section of the website.