Community News
09.05.2012
Guild Spotlight: Introduction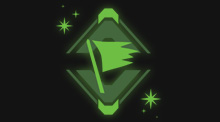 Hello everyone,
My name is Eric Musco and I'm a Community Coordinator here on Star Wars™:The Old Republic™. One of the more important responsibilities that I have is guild interaction. If you're new to MMOs, guilds may seem a bit confusing but don't worry, I'm here to help.
First, I'd like to quote our own Holonet Guild Guide:
"In The Old Republic™, you'll explore the galaxy alongside other players, often working together to overcome incredible challenges. Joining a guild will help you find a network of players whose interests complement your own. It will help you stay in touch with friends you know from outside the game and some you may meet during your adventures. Although joining a guild is not essential to in-game progression, joining a guild can enhance your overall gameplay experience in many ways."
One of the things that makes any MMO great is its community, and one of the coolest parts of that community are guilds. Groups of players come together for a whole host of different reasons: to create their own adventures together, to challenge the most difficult Operation bosses, or even to work on becoming the most feared PvP players on their server. Yet the one thing that is consistent across all of our guilds is that they are all unique and they each have their own story to tell. These stories have never been highlighted on the site before.
Until now.
Introducing our new Guild Spotlight feature. Every other week we are going to highlight a guild from around The Old Republic and share some of their stories.
What has been your guild's proudest accomplishment?
What are some tips that help you maintain your guild's schedule?
What classes does your guild focus on?
What are your future plans?
We'll be asking many of these questions and more if we decide to feature your guild.
Keep in mind that in order to be selected certain Terms and Conditions apply. We are looking for guilds who are friendly and respectful members of the community. If your guild is found to have been in violation of the forum or Star Wars™: The Old Republic™ Terms of Service you will be ineligible.
Head on over to this thread and tell us a bit about your guild. Give us a brief paragraph describing what server and faction your guild is on, along with some basic information (when your guild was started, how many members, biggest accomplishments, etc.). Be sure to let us know why you think you should be in the Guild Spotlight! What makes your guild unique? We will scan this thread periodically, and may reach out to you via the forum PM to talk about spotlighting your guild!*
Maybe you are a player who isn't in a guild yet, and that's ok too. This spotlight will be a great opportunity for you to see the diversity of guilds in our game and to inspire you to find a guild to join, or maybe even start your own!
Thank you all for reading. We look forward to hearing from all of you soon and stop back as we begin to spotlight guilds from The Old Republic.
-eric