Community News
07.29.2013
CZ-198 and the State of Czerka Corporation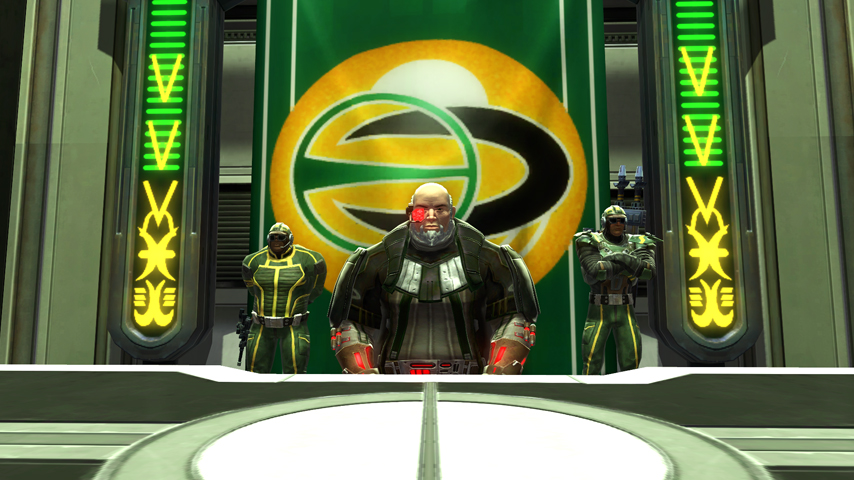 FOR INTERNAL DISTRIBUTION ONLY.
Thank you for your time.
By now, you undoubtedly have read, seen, or heard about the recent news regarding Czerka. I am sure that rumors of every sort are being bandied about--as a matter of fact, I heard six of them just this morning--and so I am reaching out to all of you here at CZ-198 before your understandable concerns get out of hand.
Yes, it is true that big changes are ahead for the Czerka Corporation. It is also true that the Galactic Republic has made moves that would see them taking control of Czerka's assets until a pathway for reorganization can be devised and implemented.
What does this mean for you? On a day-to-day basis, it means you should go about your job as usual. As your Special Executive, I am taking every step within my power to ensure that you can remain focused on designing and manufacturing first-rate products for first-rate consumers.
You can expect to see new faces in the coming weeks. I assure you these are not your replacements, but rather the additional staff we require in order to hoist CZ-198 to the next echelon of greatness.
Together, you and I have taken a moon that was little more than a storage warehouse and built it into the cornerstone of Czerka's research and development empire. The designation CZ-198 now means something, and I intend to see that it continues to do so.
We all stand on this grand path together. We are the future of Czerka. And we are unstoppable.
Special Executive Rasmus Blys