News Articles
12.03.2012
1st Anniversary Fireworks are Coming!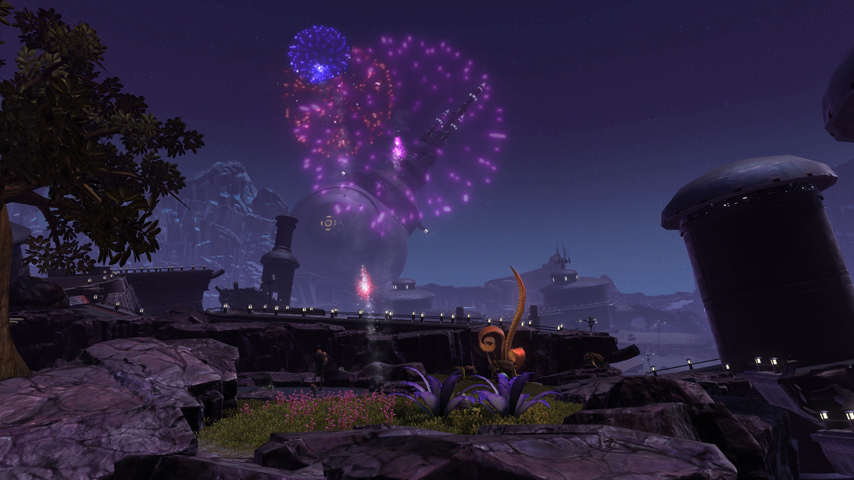 December 20th marks the 1st Anniversary of the official launch of Star Wars™: The Old Republic™! To thank our community for their continued support throughout this memorable first year, we're happy to announce that all players with a valid Star Wars: The Old Republic account as of December 10th, 11:59PM CST will receive 25 complimentary stacks of faction-based fireworks! Fireworks will be delivered via in-game mail on December 11, 2012 to all qualifying players.
It's not too late! Join us today at www.StarWarsTheOldRepublic.com/PLAY-FREE to qualify for the fireworks and be sure to see our Free-to-Play Launch Trailer.
Coming Soon: Share Your Best 1st Anniversary Celebration Moments
You'll have the opportunity to send in your 1st Anniversary celebration screenshots for a chance to be featured on our official website and Facebook page. Stay tuned for more details.
Stay connected with Star Wars: The Old Republic on Facebook, Twitter, and YouTube.